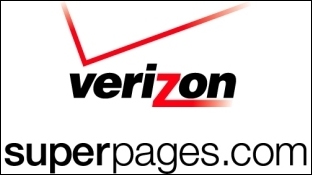 Dallas, TX (PRWEB) May 17, 2005
Members of the Class of 2005 are celebrating their high school or college graduation with graduates looking ahead to a bright future. Verizon superpages.com, your local search and shopping resource, provides plenty of graduation gift ideas to help graduates, their families and friends celebrate the milestone and toast the future.
If you want the best or unique graduation gifts, carefully consider the graduate's future plans.
Whether the graduate is heading off to college, law school, nursing school or into the workforce, you can find a variety of cheap graduation gifts from portfolios to Class of 2005 frames at any local bookstore. For graduation gifts that are truly one-of-a-kind, think of gift items that can be personalized, monogrammed or embroidered.
If you're planning a graduation party, local stationery stores provide a wide selection of invitations, guest books and decorations that can be personalized for the guest of honor and party theme.
When you are deciding where to host the party, narrow down your choices according to what your budget will allow, how much time you have and how many people will attend. A favorite restaurant is ideal for an intimate party, while banquet halls are a better choice for larger crowds. The best venues book up quickly, so put this decision at the top of your list.
Another option is to host the party at your house. Hosting an open house gives guests more scheduling flexibility can be less expensive than reserving a restaurant. A big decision is whether you want to prepare the food yourself or hire a catering service to save yourself time and effort.
Local party rental stores can provide tables and chairs, outdoor tents and tableware for the occasion, and most will deliver for added convenience.
When it comes to entertainment, disc jockeys are popular crowd pleasers. Many hosts also provide party games or ice breakers to set the mood and get people talking.
No matter how you decide to make a graduate's day special, Verizon superpages.com offers plenty of suggestions to toast his or her accomplishments.
About Verizon superpages.com
Verizon Information Services, a division of Verizon Communications Corp. (NYSE: VZ), is the nation's most advanced provider of yellow pages and related shopping information. It has $3.6 billion in revenues from products including: Verizon SuperPages yellow pages; Verizon superpages.com (http://www.superpages.com), the nation's number 1 Internet directory and a leading online shopping resource; and the SuperPages On the Go information directory offered through Verizon Wireless Get It Now services and on other wireless carriers. The company is the largest publisher of Hispanic directories in the U.S. and the first to provide a Hispanic online shopping resource (http://www.superpages.com/espanol).
###