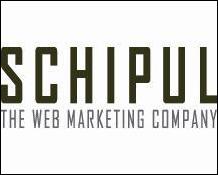 Houston, TX (PRWEB) May 19, 2005
Schipul – The Web Marketing Company, in conjunction with the Houston Advertising Federation and the Houston production community, has launched a Web site to attract business to Houston and keep business in Houston by showcasing the professional and creative talents of the people who work and live here. The Web site, http://www.onlyinhouston.com, is the first phase of a multi-media campaign.
"We're seeking to promote the creative forces found only in Houston so that businesses will be drawn to the powerful services we offer," said Lou Congelio, principal of STANANDLOU Advertising, who is spearheading the initiative. "I know of no other city in America that is as passionate, innovative and eclectic than Houston. Now, it's time to tell the world."
Only in Houston is an attempt to communicate the viability of Houston as a first resource for local businesses seeking design, production, advertising, marketing and public relations services. Congelio encourages the city to become part of this movement and believes Houston's economy has much to gain.
Congelio's thoughts are echoed by Richard Florida, author of the 2002 award-winning book, The Rise of the Creative Class: And How it's Transforming Work, Leisure, Community, and Everyday Life. Florida's Creativity Index is a mix of four equally weighted factors: the creative class share of the workforce, high-tech industry, innovation and diversity. Houston ranks seventh with a Creativity Index of 980, while San Francisco ranks first with a Creativity Index of 1057.
Houston ranks ahead of Washington, D.C., New York and Minneapolis.
Florida attributes the Creativity Index as a baseline indicator of a region's overall standing in the creative economy, and he offers it as a barometer of a region's longer run economic potential.
"Our goal is to encourage the Houston community to spend their creative dollars 'only in Houston,' and contribute to our city's economic growth," Congelio said. We back that up with the Web site, which ultimately will provide a one-stop source for locating Houston creative talent. There is no reason to look beyond Houston."
The site is powered by Schipul – The Web Marketing Company's propriety Tendenci® Membership Management Software.
The Web site features video, print and Web galleries that showcase local creative talent, as well as an online creative directory that will help site users locate creative talent resources in Houston.
"The Schipul team is proud to be a part of the 'Only in Houston' movement," said Ed Schipul, president and CEO of Schipul – The Web Marketing Company. "Our Tendenci software is home-grown, and we certainly are thankful for our Houston clients. Tendenci was designed to help empower organizational leaders and members to take an active role in delivering Web site content. With Tendenci's content management and search engine capabilities, talent is truly united on the Web."
Only in Houston committees include education, alliances, video, print and Web, government, media, American Federation of Television and Radio Artists/Screen Actors Guild, celebrity endorsements and the film festival.
To learn more about Only in Houston, or to post a business directory listing, contact Lou Congelio at 713-683-8000 or lou@stanandlou.com. For information about Schipul's Tendenci® Membership Management Software, contact Schipul Communications Director Kelly Papinchak at kpapinchak@schipul.com or 281-497-6567 Ext. 508, or visit http://www.tendenci.com.
About Schipul – The Web Marketing Company
Schipul – The Web Marketing Company developed and builds on the Tendenci® association management software. Schipul is based in Houston, and provides marketing services on the Internet to a variety of service industries in local, national and international markets. Schipul's clients include Clear Channel Exhibits, National Pharmacy Technician Association, The Children's Fund, Wolff Companies and DPK Public Relations. Additional information about Schipul is available at http://www.schipul.com and http://www.tendenci.com.
MEDIA CONTACTS
Only in Houston -
Lou Congelio
713-683-8000
lou@stanandlou.com
Schipul
Kelly Papinchak
281-497-6567 ext. 508
kpapinchak@schipul.com
###