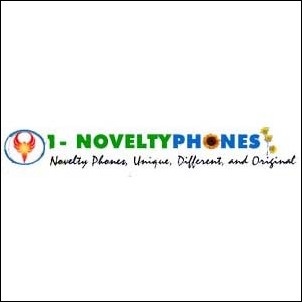 American Fork, UT (PRWEB) May 26, 2005 -
NoveltyPhones.com [novelty phones] seller 1-NoveltyPhones.com's phones were featured in the gift bags handed out to presenters and performers at the first "American Top 40 Live" Music show which aired April 24th on FOX.
AT40 Live, hosted and executive produced by Ryan Seacrest, host of the legendary "American Top 40" radio countdown show and the mega-hit talent competition "American Idol" featured performances by Ciara, Akon, Ryan Cabrera, Ryan DeGraw, Hillary Duff with appearances by Paris Hilton, Carmen Electra, and Omarosa from the hit-television show The Apprentice.
The show recognized the year's hottest pop music performers according to results from the year's "American Top 40" radio countdown show. The show was the first of its kind to exclusively honor the music industry's most inclusive genre – pop music.
1-NoveltyPhones.com sent one hundred phones in six styles to be featured in the celebrity gift bags. The 1930 US Basic Bakelite Clock Radio Phone, for example, is sure to elicit a bit of nostalgia with its Art Deco, Bakelux style look and feel. While the 1963 Split Window Corvette Phone in Silver with it flashing headlights will appeal to the male, or female, celebrity with a passion for cars. And the Antique Replica Vintage French Porcelain Phone embossed with pink roses is ideal for that whimsical celebrity with an appreciation for the classics.
The Utah-based 1-NoveltyPhones.com, was honored to have its novelty phones featured in the show's celebrity gift bags. The 5-year-old company's novelty phones have also been featured in the gift bags for the 31st and 32nd "Annual American Music Awards" shows, as well as in the gift bags presented to celebrities in attendance at the "Night of 100 Stars", the official viewing party for the 76th Annual Academy Awards.
To get your hands on the phones that celebrities are still talking about, click here or log onto w http://www.1-NoveltyPhones.com. Or, simply pick up your phone, novelty or not, and dial (866) 379-9888 to speak to a live representative.
About 1-NoveltyPhones.com
1-Novelty Phones.com is a leader in the novelty phone business with a wide selection of phones ranging from "car" phones to "Disney" phones. The company, founded in Utah by Maylee Lieu has had five years of success being featured in the Annual American Music Awards shows' gift bags and the upcoming "American Top 40 Live" music special. The website enjoys hundreds of new and return visitors per day all drawn to the site's impressive selection of novelty phones and its stellar 24-hour customer service. Log onto 1-NoveltyPhones.com today. They're sure to have you talking!
To read a version of this press release on the 1-NoveltyPhones.com website, click here.
1-NoveltyPhones.com Contact:
Maylee Lieu
Novelty Phones, LLC
866) 379-9888 * Phone
info@1-noveltyphones.com
http://www.1-NoveltyPhones.com
# # #