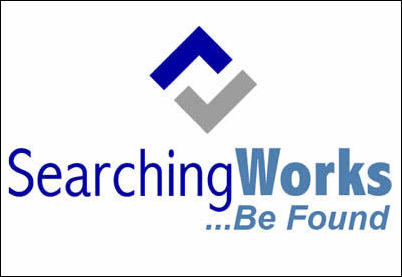 Ottawa, Canada and Amarillo, TX (PRWEB) May 31, 2005
SearchingWorks, an Ottawa-based search engine marketing company is pleased to announce that it has agreed to sponsor a winner of this year's Webby Award, an international competition that recognizes outstanding Web sites. Robert Tyler Morgan, a 19-year-old college student, won a Webby for his personal web site, http://www.rtm86.com, a highly creative and entertaining take on effective Web site design.
A Creative Take On Web Site Design
As an award-winner, Morgan has been invited to the Webby Awards Gala Event in New York City on June 6th, where he will share the stage with such luminaries as Al Gore, the Spiridellis brothers of JibJab fame and other forward-thinking visionaries. Being a college student on a limited budget, Morgan solicited financial assistance to cover travel costs and this is where he caught the eye of SearchingWorks founder, Chris Biber.
"Tyler's web site is an innovative and very refreshing take on web site design, and we are pleased to help him on his way to the Internet Oscars in New York City," commented Chris Biber, SearchingWorks President & CEO. "Although rtm86.com features no keyword-rich content, no optimized page title and virtually no incoming inks, it still succeeds superbly at its goal of entertaining and engaging site visitors and showcases that SEO isn't always mission critical."
"I am looking forward to visiting New York for the Webby Awards. It has been an honor to receive such a prestigious award," commented Tyler. " I am grateful for the help that SearchingWorks has provided, and I am certainly open to other sponsorship offers."
Search Engine Marketing Becoming Mission Critical
Unlike Tyler's personal web site, commercial web sites are increasingly embracing search engine optimization and search engine marketing with Pay-per-Click strategies such as Google AdWords as a means to stand out among the crowd. Many statistics indicate that up to 80% of traffic to a website originates from search engines and the majority of all users rarely look beyond the second search engine results page. And this is where search engine experts such as SearchingWorks have found their market. By optimizing content, site structure and link distribution, among other elements, they help online businesses to be found.
Search Revenues Growing Rapidly
Analysts forecast that the search market will continue its rapid growth. One often cited analyst, Safa Rashtchy of Piper Jaffray predicts that search revenues will surpass $10 billion in 2006, hit $13.5 billion in 2007, $16.2 billion in 2008, $19.8 billion in 2009 and top $23 billion in 2010.
About SearchingWorks:
SearchingWorks is a search engine marketing organization dedicated to all aspects of search-centric online marketing. It develops and implements search engine optimization (SEO) and pay-per-click (PPC) strategies that produce results. SearchingWorks helps clients integrate SEO and PPC into an overall marketing mix to deliver maximum benefits in the most cost-effective manner. For more information, visit http://www.searchingworks.com
Contacts:
Chris Biber
President & CEO
SearchingWorks
Tel: (613) 769 5598
chris.biber@searchingworks.com
Tyler Morgan
Rtm86.com
Tel: (806) 584 4240
tyler@rtm86.com
# # #