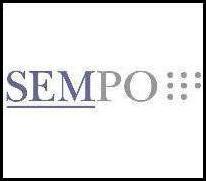 Palo Alto, CA (PRWEB) June 1, 2005
The Search Engine Marketing Professional Organization (SEMPO) today announced that it has reached the 350 member mark. SEMPO members range from the largest search engine marketing agencies to individual consultants. The professional organization represents members throughout the globe including Europe, Canada, Australia, New Zealand, Japan, Taiwan, India, and Latin America.
"We are very pleased that SEMPO continues to grow in membership as well as in international representation," said Dana Todd, President. "Our membership momentum mirrors the continued growth of the search engine marketing industry as well as the desire of search marketing professionals to have an organization that provides an education for potential customers and a strong voice within the search marketing vendor community."
SEMPO was founded in 2003 to increase awareness about the search engine marketing industry. Through market research, seminars and trade show participation SEMPO helps educate marketing professionals about how properly implemented search marketing programs can yield a high return on investment.
"The reason we joined SEMPO was because we wanted to fund an organization that would be promoting and educating people about the power of search marketing," said Patrick Gavin, President of Text Link Ads, http://www.text-link-ads.com, and SEMPO's 350th member. "We believe the more the market is educated on the benefits of search marketing the better the industry will do."
SEMPO is a non-profit professional association working to increase awareness and promote the value of search engine marketing worldwide. The organization represents the common interests of search engine marketing companies and professionals worldwide and provides them with a voice in the marketplace. For more information, or to join the organization, please visit http://www.SEMPO.org.
Search marketing agencies, consultants and service providers who are interested in joining SEMPO should contact Amanda Pierce at 781.876.8866 or email he at info at sempo.org.
The next SEMPO general meeting for members will take place in San Jose California on August 8, the first night of the Search Engine Strategies Conference.
Contact:
Greg Jarboe
978.549.9537
greg.jarboe@seo-pr.com
###