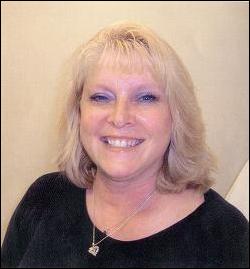 I didn't believe it was legit
Mesa, AZ (PRWEB) June 20, 2005
The American DreamCard™ MasterCard® Sweepstakes winner for the month of March was Janine Deacon, a seven-year employee of Banner Health, one of the largest not-for-profit health care systems in the country.
Deacon, a cardholder since January, recalls her reaction when being told she had won the $25,000 monthly jackpot. "I didn't believe it was legit," she says. "I'm still in disbelief!" Now that she has won the $25,000 prize, she said her plans are to pay off some debt and go on a much-needed vacation.
The American DreamCard Platinum MasterCard has awarded $125,000 to date. The card received an award of its own last year when it was recognized as one of the most innovative new credit cards for 2004 by CardWeb.com®, Inc., a leading payment and credit card industry publisher renowned for its independence, credibility and fairness.
Direct Merchants Credit Card Bank, N.A., a subsidiary of Metris Companies Inc. (NYSE:MXT), launched the American DreamCard Platinum MasterCard in the Fall of 2004. What makes this card so different is that it is a credit card program which includes a sweepstakes that gives cardholders an opportunity to win a monthly cash jackpot for every $1.00 they spend on everyday purchases, up to 1,000 entries per purchase.*
The American DreamCard is not a lottery; it is a MasterCard, so there is no need to stand in line, buy tickets or pick numbers. Cardholders simply use the card for everyday purchases and get an entry for every net $1.00 spent on the American DreamCard (up to 1,000 entries per purchase)*. The monthly jackpot may grow with the amount of money spent on the American DreamCard by all American DreamCard cardholders. Credit applications are being taken at http://www.americandreamcard.com, and applicants receive 1,000 sweepstakes entries just for completing an application. The credit card has no annual fee and a competitive annual percentage rate.
No purchase necessary. Sweepstakes open to US residents, 18 years or older. Void where prohibited. Current Sweepstakes ends and entries expire 9/30/05. New sweepstakes starts 10/1/05 and ends 9/30/06. Visit http://www.americandreamcard.com for Official Sweepstakes Rules, including details, limitation and alternate methods of entry.
Mike Sisko
407-909-1003
# # #