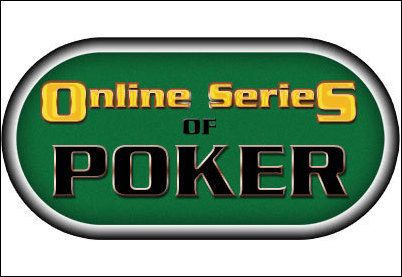 Las Vegas, NV (PRWEB) June 2, 2005
The Online Series of Poker (OSOP) has just been announced, presenting online poker players worldwide the unprecedented opportunity to win a share of $100,000 in prize money by qualifying through online poker tournaments at participating online poker rooms. This is the first time in the history of online gaming that a tournament has been held across multiple online poker rooms.
The online poker rooms, Party Poker, Ultimate Bet, PokerRoom, Absolute Poker, and Golden Palace Poker, will each host two tournaments, starting with Party Poker in early June. Anyone eligible to play at the online poker rooms can participate in as many of the ten tournaments as they wish. Five of the tournaments will require a $100 buy-in plus a $9 fee, while the other five will have a $250 buy-in and $20 fee.
The winner of each online poker tournament will be awarded, in addition to the prize money from the tournament itself, a seat at the OSOP $100,000 Championship, to be held on Oct. 8, 2005, at the Trump Taj Mahal Casino and Resort in Atlantic City, N.J. The prize package will also include roundtrip airfare from anywhere in the world, airport transfers, accommodations at the Trump Taj Mahal hotel, and meal vouchers. The winner of the Championship will take home $30,000, but even tenth place receives $5,000, so everybody will enjoy a healthy payday.
Additionally, all players who register at the OSOP Web site (http://www.onlineseriesofpoker.com) will be eligible for the OSOP Leader Board, sponsored by Citadel Commerce, which will track the results of each qualifying tournament. The top six money leaders across all ten events will receive cash prizes, ranging from $3,000 to $500.
For additional information about the online poker tournament and the OSOP, contact Jay Lakin or visit the OSOP official Web site at http://www.onlineseriesofpoker.com.
Contact:
Jay Lakin, VP
OSOP
703-627-7666
http://www.onlineseriesofpoker.com
# # #