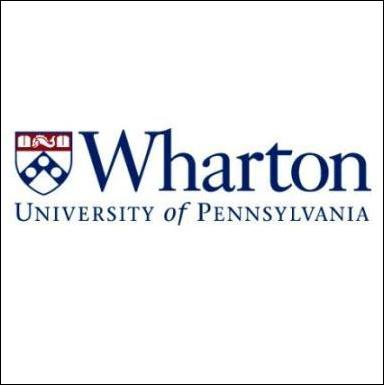 Washington, DC (PRWEB) June 2, 2005
Wharton Executive Education will host a program later this month to explore partnerships for national security. Top leaders of the Business Executives for National Security (BENS) will discuss the power of effective public-private partnerships during a session with senior executives in a Wharton Fellows executive education program in Washington, DC, from June 26 to 28.
BENS, founded in 1982, is a nationwide, non-partisan organization working to help keep America safe and secure. It helps apply the lessons of successful business practice to reshape and rebuild the US military to meet modern challenges and help the Pentagon, Congress and the White House develop new solutions to national security challenges. BENS also helps to bridge the gap between business and government in addressing new threats such as suitcase bombs, cyberwar and bioterrorists.
General Charles G. Boyd, President and CEO of BENS, along with Paul Stern, BENS board member and Partner at Arlington Capital, will lead a session with the Wharton Fellows. They will offer insights from BENS on the role that companies and executives can play in "working with government," the theme of the Wharton Fellows program in Washington.
The Wharton Fellows "Master Class" in Washington will also feature presentations by US Senator Rick Santorum, the Republican Party's third-ranking leader in the Senate, former Congressional Budget Office director Alice Rivlin, former White House senior advisor Amitai Etzioni, Deputy Secretary of the Department of Homeland Security Jim Loy and former IRS Commissioner Charles Rossotti, among a diverse set of distinguished presenters.
The Wharton Fellows program is a unique post-graduate executive education program. This lifelong learning network of faculty and executives from diverse industries around the world examines key emerging issues in the business environment and organizational transformation. Throughout the year, Fellows gather for short "Master Classes" in different parts of the world, centered around living cases with senior executives of top companies. Recent programs have examined growth strategies with senior leaders of Starbucks, Costco and Microsoft in Seattle; the entertainment industry with executives from Fox and Mandalay Entertainment; Japanese and Chinese business with senior executives of Toyota, Canon and Shanghai Bank in Tokyo and Shanghai; and Indian markets and outsourcing with leaders of Infosys, Tata Motors and Hindustan Lever.
The Wharton School of the University of Pennsylvania is recognized around the world for its academic strengths across every major discipline and at every level of business education. Founded in 1881 as the first collegiate business school in the nation, Wharton has approximately 4,600 undergraduate, MBA, Executive MBA, and doctoral students, more than 8,000 participants in its executive education programs annually, and an alumni network of more than 80,000 worldwide.
# # #