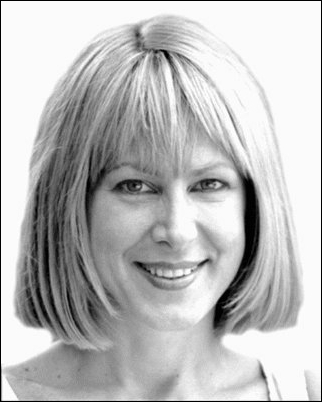 (PRWEB) June 8, 2005
Kingston, N.Y. (PRWEB) June 8, 2005 – New York divorce lawyer Lisa Beth Older, will offer two free divorce seminars and will provide legal services on one pro bono case as described herein.
Be prepared and learn how to manage your divorce with Lisa Beth Older, Esq., a prominent New York City divorce attorney. She will offer two free divorce seminars about divorce, featuring a program of information and providing resources designed to help those experiencing problems in the areas of New York family law or divorce law. One person per seminar will be eligible for free legal representation in a divorce case that is pro bono representation.
New York Divorce lawyer Lisa BEth Older also offers legal services as a nyc entertainment lawyer, and a ny criminal defense attorney.
There are plans in the making to enlarge the pro bono program for year 2006. The person who will receive the pro bono representation will be chosen based upon need, merit and upon the sole discretion of the attorney who accepts your case. The recipient must have been an actual participant of one of the free seminars.
The first seminar will be held by the NY divorce lawyer in the Saugerties/Woodstock New York office. Refreshments will be provided. If interested in attending this anticipated event on divorce law, you must call before July 1, 2005. Please call ahead to arrange for seating at 212-786-0901, or 845-246-0400. For further updates please visit http://www.nycdivorcelawyer.net. Limited seating will be available on a first come, first serve basis.
The seminar will demystify the divorce process. A wise old judge once summarized divorce law like this: "Do not make it more complicated than it has to be. Make your divorce decisions like you would make any of your other business decisions, taking into account the needs and best interests of your children and how best to preserve the marital estate."
The seminar will include several speakers, including Older, an educated, articulate and inspirational speaker for all people that have been challenged by life's personal misfortunes.
Her experience in life has made her more sympathetic than others might be toward spouses and children undergoing the prospect of divorce, having been the product of multiple divorces. Her mother died at age six, and her father thereafter marrying four more times, she is particularly knowledgeable and empathetic about the strife that parents and children must go through in the divorce process. Forced to leave home at age sixteen, she put herself through high school, college and law school -- a testimony to her levels of drive and courage. She is an inspiration for all spouses facing the prospect of divorce or the break up of a marriage. Her seminar will provide valuable information and resources on practical ways in which to best protect the inherent right of your children to be protected from the vicissitudes of divorce.
Older has also co-authored the published video and DVD on New York divorce entitled "Divorce tactics," and has written several articles on New York divorce law.
Older sees the separating or divorce process as a potential opportunity rather than as desperate solution and incorporates that philosophy in her inspiring seminars. She says, "I see divorce as a way to improve your life. Faced with new challenges, living on your own also provides new opportunities. For one, you are providing your self with a fresh start, a second chance, so to speak, to meet a life partner that will treat you more kindly or is more compatible with your life style or needs. Secondly, and more importantly, if you have children, your children will not have to be subjected to the unanticipated and later regretful arguments of their parents, both of whom they love dearly and see as a reflection of themselves."
The seminars may be taped, filmed and subject to broadcast. All participants must be willing to sign releases upon their approval of the broadcast content or cannot attend. All speakers will be in good standing with the New York State Bar, or in their area of medical or therapeutic practices.
General information not intended as legal advice:
The New York legislature is trying to change that you still must plead fault, or else have a separation agreement serve as grounds. However, always use a competent divorce lawyer before executing a separation agreement. While grounds are essential for getting divorced in New York State, most parties can stipulate to grounds.
The seminar will discuss what three main subjects you should really focus on: C.P.S. "C" stands for custody of the subject children. "P" stands for "property distribution between the parties, who get what is called "equitable distribution. "S" stands for Child support and or spousal support.
Pearls of Wisdom:
If you do not have grounds, or if you can not stipulate or consent to grounds with your spouse, you can still settle the three areas of concern in a separation agreement, with respect to support custody and property distribution.
Learn to make your divorce decisions like you would make any of your other business decisions, taking into account the needs and best interests of your children and best to preserving the marital estate. A divorce lawyer is essential to help you put what you need into your separation agreement so that it protects your legal rights. Only you can provide the solution to your family problems, the answers that will actually work for you. Your input is essential, but try not to immerse yourself in, or try to understand the "how-to" of the process. Let your divorce attorney or divorce lawyer figure out the legalities.
The seminar will provide practical tips on how to manage your divorce, and helps you focus your attention back to the important things: custody, support and property distribution. Be savvy and creative, but be realistic and fair about what you can achieve. At the seminar you will learn that if you have children, your spouse will be in your life no matter what. You will learn that it is important that the spouses remain civil to one another. It might even be economically advantageous. It will certainly be a blessing for the well being of your children who will likely be most impacted by your decision-making process. You will also learn how your divorce lawyer should inform you about what you want with respect to custody, support and property distribution.
Janeric Ohrn is the contact person for the New York divorce seminar at 212-786-0901 or 845-246-0400. With the written permission of the participants, he may also tape the event for broadcasting. You may learn more about this exciting event and other similar pro bono services that may be offered by going directly to nycdivorcelawyer.net. Use the "contact us" button.
Disclaimer: All of the above information is for general public information purposes only.
The divorce seminar program is not formally associated with the Law Offices of Lisa Beth Older, per se, but is a separate entity, designed to provide seminars through Soul Mate Studio productions.
###