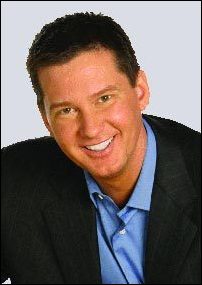 Los Angeles, CA (PRWEB) June 9, 2005
When Investors Business Daily needs input in the area of personal finance they turn to Dr. Richard M. Krawczyk – America's Financial Fitness Trainer™. He was interviewed by personal finance columnist Adelia Cellini Linecker which appeared in the April 9, 2005 edition.
The Investors Business Daily personal finance column focused on how families can better deal with finances.
"I explain personal finance in a fun light-hearted easy-to-understand way in order to make dealing with personal finance fun," stated Dr. Richard, author of the #1 bestselling book Financial Aerobics – How to Get Your Finances into Shape and publisher of The FinancialFitnessTips.com Report. "Families should treat personal finances like a game and get the whole family involved."
Krawczyk points to studies that show that fifty percent of all marriages end in divorce with finances being the leading factor. He claims that once families get their finances into shape, relationships can be saved.
Personal Finance Expert Available for Comment:
Dr. Richard M. Krawczyk is also available for comment. Krawczyk is a respected Los Angeles writer, public speaker, and consultant with experience in personal finance and consumer credit. Dr. Richard can offer your audience advice on all areas of personal finance including: stock market, investing, consumer credit, budgeting, consumer debt, insurance, real estate investing and retirement planning. Dr. Richard runs the Los Angeles-based consulting firm Dr. Richard Enterprise. To review some of Dr. Richard's media hits, you can visit his website http://www.FinancialFitnessTips.com/media.
Dr. Richard is a celebrity personal finance expert has been seen in publications such as Investors Business Daily, In Touch Weekly Magazine and E! Online (part of E! Entertainment). He is the former television host of Consumer Credit in the 80's.
The FinancialFitnessTips.com Report was launched in November 2003. It is one of the few daily electronic newsletters the offers news, tips and product reviews in personal finance.
Contact:
Deanna Kurman
Media Relations
310-348-1100 ext 13
dkurman@FinancialFitnessTips.com.
# # #