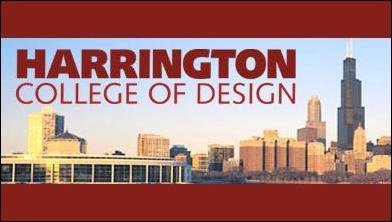 Chicago, IL (PRWEB) June 15, 2005
Students with a creative edge, who are curious about their future, are certain to find many answers at the Harrington College of Design, as they discover the possibilities of Interior Design school and Digital Photography degrees at their Summer Open House on Saturday June 18th, 10:30 until 2:30, at 200 West Madison, Fourth Floor, in the heart of downtown Chicago. http://www.harringtoncollege.com
A variety of mini-seminars (20 to 40 minutes each) will be running throughout the day. Visitors can choose from discussions on Interior Design, Digital Photography, Tuition Planning, Student Services, Housing, and Career Services. School tours of the classrooms, labs, library, and student galleries will be running all day, as well.
The Interior Design Program at Harrington has been ranked number one in Illinois by the Almanac of Architecture and Design, Greenway Consulting, 2004. For more than 70 years, they have been delivering industry-current programs, fostering talent and providing direction with their top-ranked programs including drawing, design, drafting, CAD expertise and more.
Harrington has Chicago's only digital commercial photography program, which is under the direction of Dirk Fletcher, a Brooks Institute of Photography graduate and accomplished photographer. The program delivers training in the heart of one of the world's best photography markets — and most inspired cities. Students can hone the artistic basics of light, texture, color, focus and depth of field, and also work with increasingly sophisticated equipment and image-manipulating software, including computer software, printing technology, and state-of-the-art digital cameras. The program, created by professionals for professionals, is concentrated and comprehensive. It covers the digital essentials as well as the business end of photography.
Cynthia Vranas, a Harrington Alumna, Interior Designer and Associate Dean of the school remarked, "We bring the curriculum to life in the classroom, keeping Harrington's program intimate and current. It's so fulfilling to build this environment of creativity and discovery, where students can find their inspiration."
Harrington College, offers several degrees including Bachelor of Fine Arts Degree in Interior Design, http://www.houseofedu.com/hiid/programs.jsp#2, Associate of Applied Science in Interior Design http://www.houseofedu.com/hiid/programs.jsp#1, Diploma in Interior Design, Kitchen and Bath Certificate and Associate of Applied Science in Digital Photography.
For more information about the Open House at Harrington College of Design, call 312-939-4975 or go to http://www.harringtoncollege.com
# # #