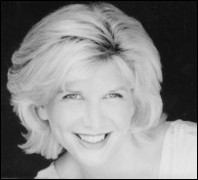 (PRWEB) June 21, 2005
"Stop Being the String Along: A Relationship Guide to Being THE ONE" has become the hottest bestseller in relationships on Amazon.Com as a result of two factors.
1. The book melts the walls between the sexes, while it shares how to stop stringing yourself along in misery, and become "The One" that you authentically are.
2. There are a group of outstanding experts in the fields of love, relationships and spirituality have contributed amazing gifts valued at over $3,000 dollars to help bring Rose's book to more people with a host of gifts that are dedicated to helping people create better lives.
When asked why she wrote the book, Rose stated: "I was in love in a 'string along' relationship for four years. I cried for many nights while I was trying to figure out how to turn the relationship (and the man) around, to create a genuine, authentic and reciprocal relationship. I learned that you can't get strawberries from an apple tree, any more than you can change another person.
Just writing the book as a result of my own deep inner transformation, growth, and gaining tremendous high self esteem has brought me incredible joy to be able to share what I learned with anyone that has challenges in the area of romantic relationships. This book healed me! And, I feel deeply passionate about bringing this insight to everyone that needs it.
On top of that, I am a big believer in working in harmony with anyone that is trying to make a difference in this world. So I teamed up with the most heart centered people to give truly empowering gifts to anyone that needs them on many levels of their life. The book and the gifts associated with it are for men and women equally. You can see it all at this link:
http://www.borntoinspire.com/id59.html
The only thing that really matters to me is making a genuine difference in people's lives. As long as I know I am doing that, I feel deeply grateful, as well as tremendous bliss."
Among some of the many contributors that are helping to uplift people's lives associated with Barbara Rose's new book are: Deepak Chopra and the Global Mind Change Forum sponsored by The World Business Academy, Bob Gottfried, Ph.D., Truestar Health based in Canada, Thomas White – host of Living on Purpose Radio and Leading on Purpose Foundation, Gary Renard, Linda Salazar, Carrie Hart, Joseph Ghabi, Lisa Rudd, Isha Lerner, DavidPaul & Candace Doyle, Julia Rogers Hamrick, Ian Henderson & Mary Pat Alexander, Sharae Taylor, David Riklan, Story Waters, Stephanie Roberts, Gail O'Keeffe, Mary Hession, Lisa Hepner, and other wonderful people.
Based on reader's reviews on Amazon.Com
http://www.amazon.com/exec/obidos/tg/detail/-/0974145742/
this book is making a great impact in helping people learn how to evolve from the inside out to create the kind of romantic relationship they desire and deserve.
As stated by Barbara Rose: "That is what 'Stop Being the String Along: A Relationship Guide to Being THE ONE' is all about."
Rose's new bestselling relationship book is available exclusively at Amazon.Com (ISBN: 0974145742) and through New Leaf Distributors.
# # #