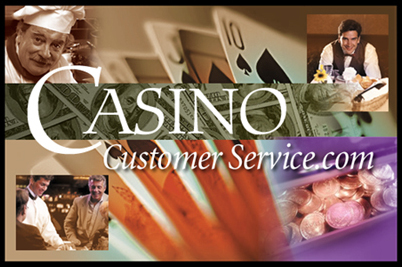 (PRWEB) June 22, 2005
(PRWEB) June 22, 2005 -- CIRSA Corporation has teamed up with Robinson & Associates, Inc., to provide employee customer service training at its new Majestic Casino in Santo Domingo, Dominican Republic. The training is designed to help the casino offer quality guest service.
When it opens in late July or early August, Majestic Casino will be the newest Caribbean property operated by CIRSA, a Barcelona-based multinational gaming company with three casinos in the Caribbean and 22 casinos globally. Robinson & Associates is an Annapolis, Md., based customer service consulting firm for the gaming industry worldwide.
"We are very excited to have the opportunity to work with CIRSA and its casino employees," said Martin R. Baird, chief executive officer of Robinson & Associates. "It is truly an honor to be selected by such a world-renowned corporation."
The training will take place in July and will be presented in Spanish by facilitator Ramiro Ortiz. Robinson & Associates uses a participant-centered technique called accelerated learning to help training participants understand the essentials of quality customer service. Casino employees actively participate in the training.
"Everyone learns in their own way," Baird said. "With accelerated learning, participants use all their senses. Because they are so totally involved, they find their way of learning and retention increases dramatically. When you get to the point where the participants heard it, saw it and did it, you get up to 90 percent retention. And because they are using all their senses, the employees have fun while they learn."
The training will include lively interaction with the facilitator, prizes, role playing, drawing, group discussions and more.
Robinson & Associates, Inc., is a customer service consulting firm that provides specialty customer service training, management skills training, presentation skills training, team building programs and employee incentive and recognition programs for the gaming industry. The company's Web site, http://www.casinocustomerservice.com, is devoted to helping casinos improve their customer service so they can compete and increase revenues. The company may be reached by phone at 480-991-6420. Robinson & Associates is a member of the Casino Management Association and an associate member of the National Indian Gaming Association.
Contact:
Martin R. Baird
Robinson & Associates, Inc.
http://www.casinocustomerservice.com
480-991-6420
###