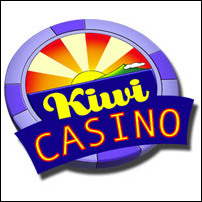 (PRWEB) June 22, 2005
Marie from Illinois had only been a Kiwi Casino player for two days when she discovered why so many people like to play Gold Rally slots. After just nine spins of the reels she turned a $16 bet into a $295,000 win. Digging for gold has never been so easy.
"I was so shocked I could not believe my eyes when I won the progressive. I was just hoping to get the dynamites in the corner so that I could play a bonus round and keep on playing. I had to call my son and my best friend to come and see what I won since I could not believe my eyes!" said Marie when contacted by Kiwi Casino. Interspersed by bouts of laughing, she went on to say she has big plans for her winnings "I'm going to clear off about some of my mortgage, do some repairs to my house, put some away for my sons college education and then pay off my bills, every last one of them. Miracles do happen but I never thought it would happen to me, but it did at Kiwi Casino last night!"
Gold Rally is an eight-line, progressive jackpot, video slot game. Just one of ten progressive games players can enjoy at Kiwi Casino. Its jackpot amount regularly reaches over $500,000 and has recently been as high as $1.8 million. "The game play, interactivity and exciting bonus levels all combine to form a really enjoyable experience" commented James from Kiwi Casino.
About the Kiwi Casino and the Christchurch Casinos Ltd Group (CCL): Kiwi Casino is an independent offshore operation which is wholly owned by Christchurch Casinos Ltd Group (CCL), part of New Zealand's most prestigious casino organization. Its land-based gaming and hospitality interests attract visitors from around the world including Australia, Asia, Europe and North America. Since its online gaming arm was established five years ago, CCL has a built a reputation as one of the finest e-gaming operations in the industry today.
Website - http://www.kiwicasino.com
Contact:
James - Kiwi Casino Promotions
casinohost@kiwicasino.com
# # #