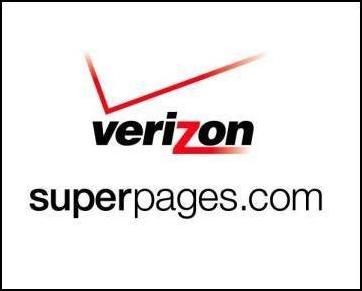 (PRWEB) June 27, 2005
DALLAS, TX – Moving your family to a new location can be difficult, whether you're using a moving company to haul your possessions across the country or just using a rental truck to move across town. Finding how-to help is only a click away at Verizon superpages.com. This local search and shopping resource can be a great asset both before and after your move.
Planning before the move can prevent many headaches after the move. Verizon superpages.com is a great place to start building a checklist.
Summer traditionally is the year's busiest moving season. The first step is to reserve a moving company or rental truck early enough to ensure the most choices and best price. While you're planning, don't forget to buy enough packing supplies like packing tape and boxes to fit all of your stuff.
One of the hardest parts of moving is deciding what to pack, sell, give away or throw away. Storage companies are a good solution for holding items you don't want to part with, but don't have room for in your new home. Storage units come in several sizes to accommodate a closetful – or houseful – of items.
Movers will not handle hazardous materials, pets or plants. Plan to move these items yourself.
Next on your moving checklist is making your new home move-in ready. Start by contacting your utility companies, phone company, cable television or satellite provider and city's trash collection service to transfer services to your new home. If you're moving into a house, don't forget to have your water and air conditioning turned on in time for move-in day.
To make moving day even easier, hire a cleaning crew to make your new home spotless before you move in. These services also can take care of the mess you leave behind!
Search for local retailers that can help furnish and organize your new space.
Verizon superpages.com also helps you get acquainted with your new neighborhood. Walk yourself through a typical workday and use the site's local search and mapping features to find nearby:
-- Drycleaners
-- Pharmacies
-- Restaurants
-- Coffee shops
-- Gyms and
-- Parks.
Prior planning and organization using Verizon superpages.com can help ensure a hassle-free move during the busy summer season – or any time of year.
About Verizon superpages.com
Verizon Information Services, a division of Verizon Communications Corp. (NYSE: VZ), is the nation's most advanced provider of yellow pages and related shopping information. It has $3.6 billion in revenues from products including: Verizon SuperPages yellow pages; Verizon superpages.com (http://www.superpages.com), the nation's number 1 Internet directory and a leading online shopping resource; and the superpages on the go information directory offered through Verizon Wireless Get It Now services and on other wireless carriers. The company is the largest publisher of Hispanic directories in the U.S. and the first to provide a Hispanic online shopping resource (http://www.superpages.com/espanol).
# # #