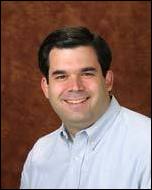 Bellingham, WA (PRWEB) June 27, 2005
Bob Pritchett, president and CEO of Logos Bible Software, was named a winner of the Ernst & Young Entrepreneur of the Year Award in the Pacific Northwest for the category Realizing Business Potential. Pritchett was selected from 19 finalists by an independent panel of judges comprised of local business, academic and community leaders.
"The Ernst & Young Entrepreneur of the Year award honors entrepreneurs whose ingenuity, hard work and perseverance have created and sustained successful, growing business ventures," said Stephen J. Day, principal with Ernst & Young LLP in Seattle. "The judges select the honorees based on a number of factors, including financial growth, risks taken by the individual, the story behind their success, community involvement and unique characteristics that set them apart from their competition."
"This award is an acknowledgement of the hard work and smart decisions the whole company has participated in together," said Pritchett.
Pritchett and a partner started writing Logos Bible Software while working at Microsoft; they left their day jobs in 1992 to co-found Logos Research Systems. During the past 15 years, Logos has grown from an operation run, literally, from the basement of the Pritchett home into the largest developer of software for the Christian market and a worldwide leader in multilingual electronic publishing.
Logos has digitized nearly 5,000 Bibles and Bible reference works, selling them in digital library collections to a market that is 80% pastors or future pastors. With customers in 143 countries, Logos has sustained double-digit sales growth every year since 2002 with sales of $8.9 million in 2004. The company currently employs 100 people at its Bellingham, Washington, headquarters, with another half dozen in Johannesburg, South Africa.
About Logos Research Systems, Inc.
Logos Research Systems, Inc., a privately held corporation located in Bellingham, Wash., is the leading publisher of high-end, award-winning, multilingual Bible software. The company serves church, academic and lay markets, striving to bring the best in software innovation to Christians worldwide. Logos can be found on the web at: http://www.logos.com
Contact:
Daniel Foster
Logos Bible Software
daniel@logos.com
360-685-2314
# # #