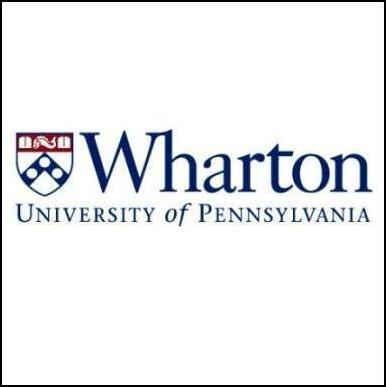 KOLKATA, India (PRWEB) June 30, 2005
Wharton Executive Education and ITC Ltd. today launched a custom program for ITC executives, Wharton's first custom executive education program in India. Faculty from the Wharton School will deliver the Advanced Marketing Strategy program for 50 chief executives and other senior managers in Kolkata from June 30 to July 2.
"The changes in India and economic momentum today are nothing short of remarkable," said Jonathan Spector, vice dean and director of Wharton Executive Education. "We are very pleased to be collaborating with one of the leading companies in driving India's transformations. ITC has been a strong supporter of Wharton's programs in the U.S. over the past few years. We are looking forward to deepening our relationship with ITC and expanding Wharton's presence in India," said Peter Degnan, executive director of Wharton Executive Education.
"ITC has been nominating managers to Wharton's Executive Development Programs for the past decade and believes that these managers have gained immensely from their participation, both in terms of gaining new insights as well as being exposed to the state-of-the-art management theory and practice," said Anand Nayak, executive vice president of ITC. "ITC looks towards forging a long term and sustained partnership with Wharton."
The focus of ITC's in-house Executive Development Programs is to build organizational capability to position ITC as one of India's most valuable multi-business enterprises. "Some of India's most valuable brands belong to the ITC stable," Nayak said. "ITC is already a leader in its traditional businesses and aims to seek a leadership position in the new businesses it has recently entered. ITC believes that this program will contribute to enhancing its organizational capability and strategic, customer-centric focus. It will enable consolidation of ITC's leadership and market standing."
The three-day Advanced Marketing Strategy program, led by Wharton Marketing Professors Jagmohan Raju and Barbara Kahn, offers intensive study of marketing metrics and strategy. It includes sessions on the lifetime value of the customer, branding valuation, psychological and competitive pricing and customer satisfaction. "We believe India is an increasingly important business center in today's global economy and we want to play a pivotal role in that development," said Kahn. "ITC is one of the most respected and valuable companies in India. It is a diversified company that ranks third in pre-tax profit among India's private sector corporations. We look forward to broadening our relationship with ITC."
Although this is Wharton's first custom executive education program in India, the business school has delivered many other programs in India, including the recent Wharton Fellows Master Class in Bangalore and Mumbai in March. Wharton also has been active in other areas, such as supporting the founding of the Indian School of Business and working with Infosys to establish and present an annual "Business Transformation Award."
India is the largest source of Wharton MBA students from any country outside the United States. Among many activities, more than 60 Wharton MBA students traveled to India for the India Global Immersion Program in December 2004, Wharton students organized the Wharton India Economic Forum in November 2004 in Philadelphia, and more than 80 Wharton Executive MBA students from the Wharton West Campus in San Francisco traveled to Delhi and Mumbai in September 2004. Wharton will hold a Global Alumni Forum in India in January 2006.
The custom executive education program with ITC is expected to be the first of many in India. "Wharton Executive Education's strategy in India is to develop broad and deep relationships with leading Indian organizations who share our belief in the power of world-class executive education in delivering high business impact," said Wharton director-executive programs, Sandhya Karpe. "We are very excited about working with ITC and are currently in the process of discussions with several leading Indian organizations."
About ITC
ITC is one of India's foremost private sector companies with a market capitalization of nearly U.S. $ 9 billion and a turnover of U.S. $ 3 billion. Rated among the World's Leading Companies by Forbes magazine, ITC ranks third in pre-tax profit among India's private sector corporations. ITC has a diversified presence in cigarettes, hotels, paperboards and specialty papers, packaging, agri-business, branded apparel, packaged foods and confectionery, greeting cards and other FMCG products. While ITC is an outstanding market leader in its traditional businesses of cigarettes, hotels, paperboards, packaging and agri-exports, it is rapidly gaining market share even in its nascent businesses of branded apparel, greeting cards and packaged foods and confectionery.
About the Wharton School
The Wharton School of the University of Pennsylvania is recognized around the world for its academic strengths across every major discipline and at every level of business education. Founded in 1881 as the first collegiate business school in the nation, Wharton has approximately 4,600 undergraduate, MBA}, http://www.wharton.upenn.edu/mbaexecutive/ [Executive MBA, and doctoral students, more than 8,000 participants in its executive education programs annually, and an alumni network of more than 80,000 worldwide.