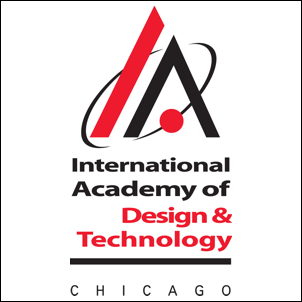 Chicago (PRWEB) July 5, 2005
Chicagoland techies interested in video production, animation and other high tech careers are in for a treat. The International Academy of Design and Technology (IADT) downtown Chicago has strong computer tech departments and are delivering contemporary training for design work that includes interactive website design, multimedia design and certification training with Microsoft and other companies.
Career education in high tech subjects is combined with real world experience – student intern Ricardo Candia, Jr. is currently using his newly learned skills as a Production Assistant on the film "Drunk Boat" with John Malkovich and John Goodman. http://www.iadtchicago.edu
The Interactive Media and Multimedia Production & Design departments are coordinated by program Director Marion Brown. Brown emphasizes the importance of students working with people who know their industry first-hand and who are trained in industry current technology.
Brown ensures qualified teachers are in the classrooms, "The Academy gives students hands-on experience learning from industry professionals," Brown describes. "Students have access to modern technology and to instructors working in the field. We are committed to making sure students get the skills they will need in their career. Students at the Academy receive one on one attention – every member of our team is committed to the student's success."
Training emphasis is made in video production, animation, 3D, interactive web, game design and audio. Technical approach to audio editing – enhancing sound, layering it, editing it, and manipulating the sound are taught in with the industry software standard – ProTools.
Instruction in video production with special effects and post production audio has a group of students currently working on a short feature, as a class practical, shooting with industry-standard digital video cameras and audio equipment and then editing and doing all post production work, resulting in very high production for student work. The school has recently included the MoCap technology in the student's study.
MoCap is the current industry standard for capturing motion that is then animated – 3D, as used in recent films such as Shrek, Matrix and Polar Express. Using this technology, in one scene of the film a man pounds fist on cement, the cement wildly explodes and then rolls backwards and that is all created in 3D by the students.
Yvette Thomas, Program Director for Information Technology explains, "Our global economy has become an economy based on technology. There is still a critical need for technology education so that the economy will have the employment base required to support the technology needed to sustain and expand our economic growth."
IADT is located at One North State Street, downtown Chicago. IADT-Chicago is Accredited by the Accrediting Council for Independent Colleges and Schools. The schools programs are offered in a variety of disciplines based on a strong heritage in fashion and an expanding emphasis on high technology career education.
For more information, visit: http://www.iadtchicago.edu/
###