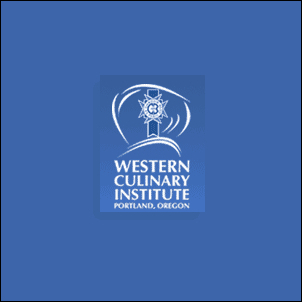 The Dean of American Cooking.
Portland, Oregon (PRWEB) July 6, 2005 -
Combining the fresh seafood, crisp vegetables and fruits, and local wines of the Pacific Northwest with career education in the culinary arts, Oregon-trained chefs turn out a delicious feast. Located in the heart of a city known for its unmatched natural beauty, bustling local scene and sumptuous dining, Western Culinary Institute (WCI) in Portland is a provider of culinary education. (http://www.wci.edu)
WCI is in close proximity to the Pacific Ocean, beautiful mountains, the Columbia Gorge and the burgeoning Willamette Valley wine industry. Portland offers a wonderful selection of diversions from sports, recreation and shopping to outstanding public art and cultural events, urban parks and gardens, green spaces and more, not to mention world-class restaurants. Gourmet magazine called Oregon "the Next Napa" in January 2002, giving yet one more reason to choose this area to study cuisine. Also, it is home to James Beard, known as "The Dean of American Cooking."
WCI strives to ensure that the teachers and programs are current with the most progressive styles, foremost skills and modern technology used in the culinary world. It has a partnership with the prestigious Le Cordon Bleu and has their internationally renowned programs as the basis for the curriculum at this cooking school, offering prestigious curriculum in the Culinary Arts. WCI has special student programs that connect the students to the world hospitality market with internships and exchange programs.
Committed professionals combine lectures, demonstrations and practical training to pass their knowledge and experience on to the students. The definite importance of career education is emphasized by the U.S. Department of Labor, Bureau of Labor Statistics released in April of 2005 when they stated, "People who have had courses in commercial food preparation may start in a cook or chef job without spending a lot of time in lower-skilled kitchen jobs. Their education may give them an advantage when looking for jobs in better restaurants."
Western Culinary Institute offers a full spectrum of culinary education combining the history and teachings of the world-renown Le Cordon Bleu Culinary Arts School with a challenging and comprehensive curriculum. Culinary Arts Program, Hospitality and Management Program and Pâtisserie and Baking Program the growing hospitality industry. Opportunities for graduates of the Le Cordon Bleu Culinary Arts, Le Cordon Bleu Hospitality & Restaurant Management Program, and Le Cordon Bleu Pâtisserie and Baking Program are growing in the ever-expanding hospitality industry.
###