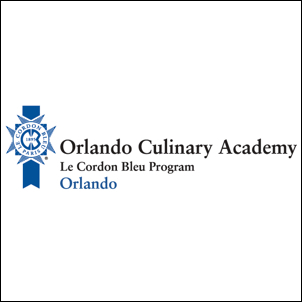 Orlando, Florida (PRWEB) July 13, 2005 -
Hot weather cuisine means meals for people on the run and gourmet tailgate cooking contests, all found this summer at the Orlando Culinary Academy (OCA). Cooking school students volunteer for various responsibilities in these events as a class practical exercise that widens their vision in what their future might hold. Involved in everything from event setups to food prep, they see first hand that there are a variety of ways that using the skills they learn can be used. For more information, visit http://www.orlandoculinary.com
The events are organized by OCA's Senior Community Relations Representative, Cletus Ford, who finds these events advantageous in several ways, "We have a passion for what we do and we get an opportunity here to share our passion with the community. They leave with new-found information and food tips that they are not likely to just find from other sources. Students learn and experience many new activities, and learn that they can use their new abilities to change people's lives."
There are several events planned for the summer. Good Food on the Fly on July 23rd, will present back to school cooking such as breakfast burritos, after school snacks, and more.
On July 30th they are holding a Food Festival for Educators that is specifically for individuals working within public and private schools (9th to 12th grade), and will offer demonstrations on topics ranging from seafood to spices, produce to wine pairing.
August 6th the school will hold The Big Chill, demonstrating cold treats in the heat, Italian shaved ice, gelato, sorbet, ice carving, and home made ice cream.
August 13th marks the major event of the season, with Classic Cars and Comfort Foods where the preparation of foods such as roast beef, mac and cheese, meatloaf, mashed potatoes, peanut butter and banana sandwiches will be shown.
And the final event of the summer Tailgate Off! is a tailgate cooking contest open to the general public with category awards. This second major event for the month of August will include local celebrity judges and OCA Chef Instructors recognizing great tailgate cooks in Central Florida.
Ford also stresses the quality of culinary education, "While the Le Cordon Bleu reputation for quality speaks for itself, at Orlando Culinary Academy our fundamental approach to all we do is to stress the value and importance of doing the right thing, the right way." The importance of career education is emphasized by the U.S. Department of Labor, Bureau of Labor Statistics in April of 2005 when they stated that people who have had courses in commercial food preparation may start in a cook or chef job without spending a lot of time in lower-skilled kitchen jobs. Their education may give them an advantage when looking for jobs in better restaurants.
About the Orlando Culinary Institute
The Orlando Culinary Academy was established in January 2002 to bring the Le Cordon Bleu culinary arts program to the Orlando area. The Academy's association with Le Cordon Bleu represents a union of some of the finest in European and North American culinary arts training programs available today, resulting in a curriculum that is comprehensive, challenging and hands-on education. Le Cordon Bleu was founded in Paris in 1895 and it's name traces back to a high honor bestowed upon members of the Order of the Holy Spirit by King Henry III in the 1500's. The awarded medallion, called the Cross of the Holy Spirit, was suspended from a Blue Ribbon which is: Le Cordon Bleu.
Contact
The Orlando Culinary Academy is located off John Young Parkway at 8511 Commodity Circle, Suite 100, Orlando, FL 32819 http://www.orlandoculinary.com
# # #