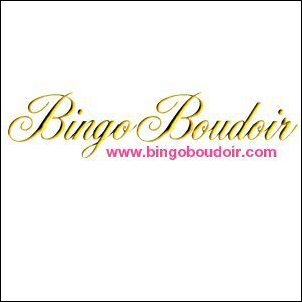 Bingo You Can Play in Your Underwear.
Belfast, Ireland (PRWEB) July 5, 2005
As a natural extension to their land-based gaming machines and arcades businesses, Irish based AVA Leisure are launching an exciting new online bingo venture called BingoBoudoir.com
Sherril McCahon, Marketing Director for BingoBoudoir.com comments, "In keeping with the development of bingo as a fun, modern leisure activity, the online version of bingo shows that the game is moving in tune with other electronic leisure opportunities and keeping in touch with consumer lifestyles. Internet Bingo is educating those who wouldn't think about visiting a club, that it is a modern, fun and entertaining game to play online. Players have the opportunity to experience it all and win large jackpots, without leaving home."
According to Sherril McCahon, Bingo is becoming the new poker, making huge gains in a new wave of popularity. Online bingo is a growth area. It is a billion dollar business that is experiencing incredible growth rates worldwide. It is estimated that over 700 Million Dollars was wagered on Internet Bingo during 2004.A third of all players are under 35 years old and the average age is 48. In addition, players are 13 times more likely to win £100,000 on a bingo site than buying a lottery ticket. According to leading mathematician, Cambridge University's Dr Oliver Jonson, Bingo players are eight times more likely to win big than callers to ITV's Who Wants To Be A Millionaire? He calculates the show's 1.5million-to-one odds of a bonanza are worse than the National Lottery. A punt on sports is better. But he asserts that online bingo is best though he comments "nothing you will do can ever guarantee success".
BingoBoudoir.com features monthly $1,000,000 Jackpots, with $80,000 being won in real cash each day. Players on the site form real friendships with other players from all around the UK and Ireland. Live chat is a very popular feature of the site and makes playing Bingo online a fun community experience, not unlike the real thing.
BingoBoudoir.com hopes that low buy-ins will attract players from all walks of life, and that with the comprehensive national marketing campaign planned, it will soon become the UK's most popular online bingo site. The site will be promoted heavily across all the major search engines, on 8 million MSN messenger chat clients as well as offline through various marketing partnerships and through prominent promotion in all of AVA Leisure's Twilight Zone arcades.
The launch campaign extravaganza sees BingoBoudoir.com partnering with Figleaves.com, the world's largest online retailer of branded lingerie and swimwear to provide 100 sets of free underwear to the first 100 players in support of the campaign slogan "Bingo You Can Play in Your Underwear." As well as cash jackpots, prizes such as Pink Champagne will be awarded to players on a weekly basis, and 24/7 customer support is available for help and reassurance. BingoBoudoir.com is fully licensed by the Kahnawake Gaming Commission.
BingoBoudoir.com is a joint initiative between AVA Leisure and Paradigm New Media.
Contact Sherril McCahon for further information: sherril@paradigm-newmedia.com or +44(0) 7968 207213
###