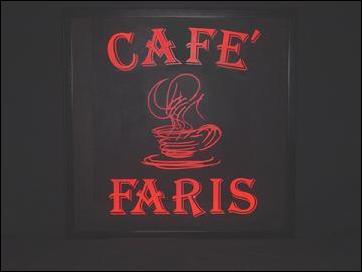 (PRWEB) July 8, 2005
On-Site Systems Glass Etching, one of the largest and most experienced custom glass etching companies in the Southeast, now uses the latest LED (light-emitting diode) technology in their custom etched glass signs.
"Custom etched glass signs with LED illumination can really make a statement about a company," said Gary Taylor, Project Coordinator of On-Site Systems Glass Etching. "A little light and color can draw the eye and affect how customers and employees see and feel about the company."
The talented custom etched glass artisans at On-Site Systems can achieve several effects with LED technology. The custom etched glass signs can change color depending on the angle of vision or with a laptop computer, as seen in the custom etched glass signs created for Ferrari and the R. G. Niederhoffer Capital Management on Broadway in New York. Many different color effects can be achieved with RGB strips and a multi-function controller like those used for Salem Cooperative Bank.
LED-illuminated custom etched glass signs can benefit a company by:
Attracting attention (Café Faris)
Making signs easier to read (David Lawrence)
Making a statement about the company (New York Pfizer Building HQ)
Setting the mood for the day (R.G. Niederhoffer)
Information about custom etched glass signs, products, and services can be found online at http://www.On-SiteSystems.com or by requesting a color brochure and information package from sales at on-sitesystems.com.
About On-Site Systems
On-Site Systems Glass Etching was founded over 20 years ago in a small building by two brothers, Richard and Michael Lindeborg. Now, they have a 10,000 square-foot glass etching facility, a fully automated and computerized glass etching machine, a diverse staff of talented artisans, and are hailed as one of the finest custom glass etching services in the United States.
Press Release Writing and Promotion by Xeal
###