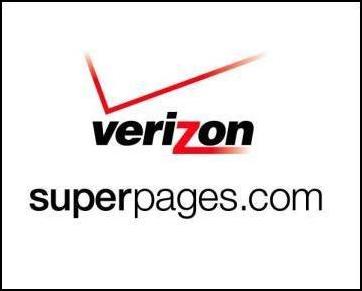 DALLAS, TX (PRWEB) July 11, 2005
Riding a surge of record site traffic, Verizon SuperPages.com is re-launching its popular Web local search and shopping site with faster, more efficient functionality, including the ability to book restaurant reservations.
According to Nielsen//NetRatings, SuperPages.com had 16.6 million unique site visitors in May -- up 50 percent from a year earlier.
"These visitors provide record traffic to our 18 million business listings, 9.2 million business profiles and 180,000 advertisers," said Scott Laver, president of SuperPages.com.
SuperPages.com also lists more than 4 million advertiser URLs leading to their Web sites, Laver said. "That's why we are the premier Internet Yellow Pages site in the nation –- bar none."
Laver also said the site enhancements, including a new color scheme, inline search boxes and cleaner navigation, improve the consumer experience on SuperPages.com and will increase traffic for advertisers.
"Our huge database of local listings is even quicker and simpler to access," Laver said. "Our users will enjoy the streamlined search experience."
Site upgrades include:
The ability to reserve a table at more than 2,500 restaurants.
Relocating the main search bar for the Yellow Pages, Merchandise, eBay Search and Web Search tabs to a central, more visible location on the top of the home page.
Combining the City and State fields on the search form into one box, creating a new three-field search interface. With this change, the consolidated field allows users to conduct a search more easily, because they have to type in only one field for geography. For example, instead of typing "Boston" in the City field and "MA" in the State field, the user can type "Boston, MA" or the desired ZIP code in the consolidated field.
Adding new tools to evaluate the effectiveness of traffic from alliance partners.
"Distribution deals are important to our phenomenal growth – as long as the traffic delivers results," Laver said. "We constantly challenge local search providers to join SuperPages.com to ensure that pay-per-click –- and, soon, pay-per-call –- provide valuable return on investment for all advertisers, whether national or local."
Laver also announced that Eric Chandler, SuperPages.com vice president of e-commerce marketing, will participate Aug. 10 in the "Local Search Ads" panel discussion at the Search Engine Strategies 2005 Conference & Expo in San Jose, Calif. The session targets options by major players and offers tips, tactics and advice.
About Verizon SuperPages.com
Verizon Information Services, a division of Verizon Communications Corp. (NYSE: VZ), is the nation's most advanced provider of yellow pages and related shopping information. It has $3.6 billion in revenues from products including: Verizon SuperPages yellow pages; Verizon SuperPages.com (http://www.superpages.com), the nation's premier Internet directory and a leading online shopping resource; and the SuperPages On the Go information directory offered through Verizon Wireless Get It Now services and on other wireless carriers. The company is the largest publisher of Hispanic directories in the U.S. and the first to provide a Hispanic online shopping resource (http://www.superpages.com/espanol).
# # #