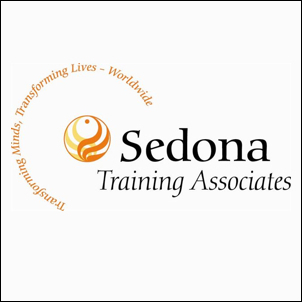 The Sedona Method: Your Key to Lasting Hapiness, Success, Peace and Emotional Well-being
(PRWEB) July 13, 2005
Sedona, Arizona, July 13, 2005 -- If you have the telltale signs of a news junkie - reading countless RSS feeds and receiving scores of IMs hourly of all the late-breaking news - this problem may be traumatizing you, creating anger and affecting your daily work. The Sedona Method, has the solution for "toxic news" anger management – a rapid, easy and effective way to eliminate the painful emotions and limiting thoughts that sabotage the success, happiness and well-being of many people http://www.sedona.com/lp-anger.aspx
The Sedona Method, an easy-to-learn and fast-acting technique for letting go of, or releasing, negative emotions and compulsions, often created by disturbing news, has helped hundreds of thousands of people over the past 30 years. "It is powerful because it is simple," says Hale Dwoskin, CEO of Sedona Training Associates.
John Gray, Ph.D., Author of Men Are from Mars, Women Are from Venus found this technique key for learning to enjoy life, "In the Sedona Method, Hale Dwoskin provides us with a practical, wise and proven formula for emotional and mental freedom to experience the joy and pleasure of simply being alive."
Now in a new CD series, The Sedona Method Course: Your Key to Lasting Happiness, Success, Peace and Emotional Well-Being, Dwoskin upends the no-pain-no-gain theory of self-improvement. The premise is simple: The ability to be successful, healthy, happy, and experience true peace and joy is within us right now, whether we are aware of it or not, and no matter what our circumstances. All we have to do is access it. The Sedona Method shows how to tap into this vast potential that everyone possesses by demonstrating how to rediscover your natural ability to let go of even long-standing, difficult emotions with ease and alacrity.
A perfect anger management tool for news junkies, Dwoskin bases the CDs on his work with tens of thousands of individuals and corporations for over a quarter of a century and on the work of his mentor Lester Levenson. Lester, a physicist-engineer was literally on the brink of death in 1952 when he discovered the principles of the Sedona Method. He lived another 42 happy and productive years past when his doctors informed him he was supposed to die—doubling his lifespan.
Hale Dwoskin is the CEO and Director of Training of Sedona Training Associates, an organization headquartered in Sedona, Arizona. Dwoskin is an international speaker and featured faculty member at Esalen and the Omega Institute. For the last quarter century, he has regularly been teaching the Sedona Method to individuals and at corporations throughout the United States and the United Kingdom, and leading facilitator trainings and advanced retreats since the early 1990's. He is the author of The New York Times bestseller "The Sedona Method: Your Key to Lasting Hapiness, Success, Peace and Emotional Well-being". He is the co-author of Happiness Is Free: And It's Easier than You Think (a five-book series).
Sedona Training Associates currently offers seminars throughout the US, Canada, Australia, Great Britain, Eastern and Western Europe, and Japan. It also publishes audio programs that are distributed worldwide. In addition, the organization publishes a quarterly newsletter, and maintains a website: http://www.sedona.com. More information about the anger management CD set can be found at http://www.sedona.com/lp-anger.aspx
# # #