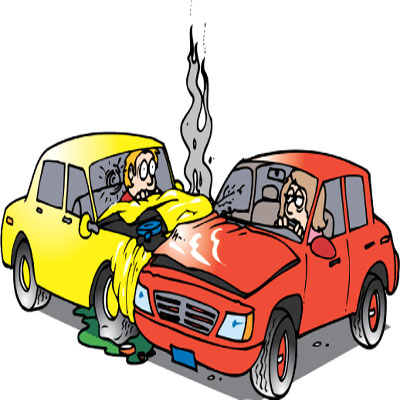 (PRWEB) July 19, 2005
Car insurance doesn't have to be confusing nor expensive.
At least that's what FreeCarInsuranceInfo.com's Richard Balsley strives to achieve.
After paying outstanding premiums on his car insurance policy, Richard Balsley, owner of FreeCarInsuranceInfo.com, sought to find out why. "I was paying thousands of dollars a year for a service I thought I rarely used. I wanted to know exactly what I was paying for, and why it cost so much."
FreeCarInsuranceInfo.com is a blog-style website that keeps up-to-date with the ever changing car insurance industry. By researching thousands of news sources each week from around the world, Balsley provides a comprehensive resource for the average consumer to learn how the auto insurance industry works.
When asked why he created FreeCarInsuranceInfo.com, Balsley replied, "I had a terrible time finding the information I wanted. I never understood things like why people under the age of twenty-five paid more for car insurance, what the difference between collision and comprehensive auto coverage were, what uninsured motorist coverage was, and the list goes on. These questions led me to do some comprehensive research and I decided that I would keep this information in one location to help other curious minds like my own. I hope other people find the site helpful and pass it along to others."
Balsley updates FreeCarInsuranceInfo.com multiple times a week with entries regarding changes to the industry. He also allows consumers to post comments to his entries in an effort to allow discussion and debate regarding policy changes. "I created the site for other people to use and always enjoyed sites that allowed interactivity. By allowing users to post comments to entries that interactivity can be achieved," Balsley added.
FreeCarInsuranceInfo.com also provides links to free car insurance quote providers. "One of the biggest peeves of mine was the common misconception that consumers must pay for an auto insurance quote. In this day in age car insurance quotes can be had for free by filling out a simple form online. This process takes minutes to complete as opposed to calling numerous agents, and is completely free."
Balsley says he enjoys running FreeCarInsuranceInfo.com and hopes consumers find his resource valuable.
###