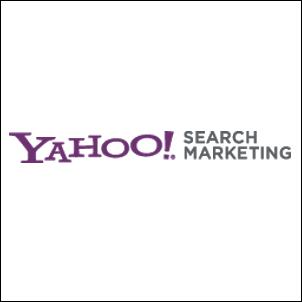 Yahoo! Search Marketing values SEMPO's mission to advance awareness and knowledge of search marketing
Palo Alto, CA (PRWEB) July 20, 2005
The Search Engine Marketing Professional Organization (SEMPO) announced today that Yahoo! Search Marketing has renewed their charter sponsorship for the next fiscal year's activities.
Successful search marketing requires ongoing research and training and SEMPO sponsors provide the necessary funds to conduct primary research and develop educational materials for the industry.
Kevin Lee, Chairperson of SEMPO, said, "Yahoo! Search Marketing's willingness to renew their charter sponsorship is a clear indication of their commitment to our mission to increase awareness and promote the value of search engine marketing worldwide. Our organization has grown in the past year and we now have active chapters in North America, Europe and Asia."
According to SEMPO research, advertisers in the U.S. and Canada spent over $4 billion dollars on search marketing programs in 2004. That figure comprises payments to search engines and search-related media companies, search engine marketing agencies as well as in-house expenditures in support of such programs, including "paid placement," "paid inclusion" and "organic search engine optimization."
"Yahoo! Search Marketing values SEMPO's mission to advance awareness and knowledge of search marketing," said Dan Boberg, senior director of strategic alliances, Yahoo Search Marketing. "We look forward to working together to furthereducate marketers about the effectiveness of sponsored search."
About Yahoo!
Yahoo! Inc. (Nasdaq:YHOO - News) is a leading provider of comprehensive online products and services to consumers and businesses worldwide. Yahoo! is the No. 1 Internet brand globally and the most trafficked Internet destination worldwide. Headquartered in Sunnyvale, Calif., Yahoo!'s global network includes 25 world properties and is available in 13 languages.
About SEMPO
SEMPO is a non-profit professional association working to increase awareness and promote the value of search engine marketing worldwide. The organization represents the common interests of search engine marketing companies and consultants worldwide and provides them with a voice in the marketplace. For more information, or to join the organization, please visit http://www.SEMPO.org
###