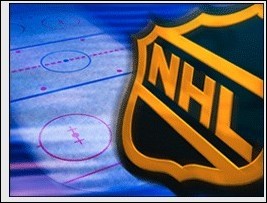 London, England (PRWEB) July 26, 2005
With a 30-0 vote, the National Hockey League's board of governors finally ended the longest lockout in the history of all four major American sports. This also signaled the start of the 2005/2006 season on a fast track with the draft set for July 30.
Disappointed by the cancellation of the 2004/2005 season, over 5,000 sports traders from all over the World anxiously awaited this decision that would set the first ever public release on AllSportsMarket. On July 13, company officials confirmed that all 30 teams would be released on the public market Sunday August 28, 2005.
"We expect the NHL IPO to be the largest ever here at ASM", says company President Chris Rabalais on a recent telephone call. "The growth of our company and the market over the past year combined with the global interest in NHL guarantee a huge showing on IPO Sunday".
The 30 covered teams are: New Jersey Devils, New York Islanders, New York Rangers, Philadelphia Flyers, Pittsburgh Penguins, Boston Bruins, Buffalo Sabres, Montreal Canadiens, Ottawa Senators Toronto Maple Leafs, Atlanta Thrashers, Carolina Hurricanes, Florida Panthers, Tampa Bay Lightning, Washington Capitals, Chicago Blackhawks, Columbus Blue Jackets, Detroit Red Wings, Nashville Predators, St. Louis Blues, Calgary Flames, Colorado Avalanche, Edmonton Oilers, Minnesota Wild, Vancouver Canucks, Anaheim Mighty Ducks, Dallas Stars, Los Angeles Kings, Phoenix Coyotes and the San Jose Sharks.
For more information, see http://www.AllSportsMarket.com.
###