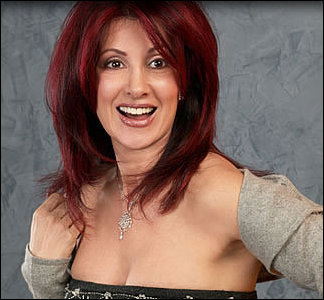 (PRWEB) July 26, 2005
Moms have changed. In England and Australia they are called Yummy Mummies and now the Discovery Health Channel and Life Network is launching a Yummy Mummy series. "Women are no longer willing to check their intellect, sense of adventure or their sexiness at the picket fence once they become a Mom," says 'sexy mom' expert, Eve Michaels. Michaels guarantees she can get any desperate housewife, who looks in the mirror and thinks she has turned in a frump, started on the road to being a sizzling hot momma in just one hour.
Michaels, who is 52 and looks 35, is so certain she can turn any housewife depressed by what she sees in the mirror into a sexy mom in an hour, that she is offering a summer special of her makeover magic online session at $99.
Michaels has gone from desperate housewife to hot mom herself. She has a husband, a career and three kids, so she knows all about the challenges women face. "We're living a new millennium and it's a new look at motherhood," she says. "A mom is a homemaker and caretaker, but she is also a lover and a career woman. Being a Mom does not have to be the end of looking and feeling sexy and beautiful, or being creative and intelligent. Moms need to get their WOW! back."
According to Michaels having WOW! is not about age or size. "As a Mom it's so easy to feel that the excitement and pizzazz has disappeared from our lives," she says "Baby boomers feel it as much as young moms. We become so involved in our families and careers we don't realize how our look and our thoughts can become outdated and stale."
Women who have WOW! give off a positive energy. They are not only tuned in to their family, they're interested in the world around them. It's about attitude and balance in life. When we focus on being only the homemaker and caretaker, we tend to lose that positive energy and sense of self.
"Having WOW! is about looking great on the outside, feeling good on the inside and being tapped in, tuned in and turned on," says Michaels. "With just one hour of makeover magic I guarantee you will be well on the road to being a hot mom," says Michaels. "Others will start to see you differently and you'll feel different about yourself. When you start on the road to being a hot momma, what you see in the mirror will no longer depress you. You'll see your WOW! coming back and that can be thrilling!"
For more information on the one-hour hot moms makeover visit http://www.evemichaels.com
# # #