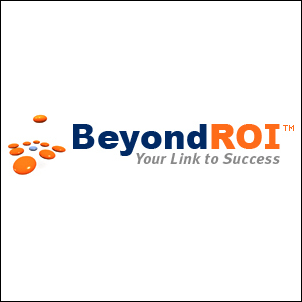 Hallandale, FL (PRWEB) July 28, 2005 -
BeyondROI, a leading provider of search marketing services and proprietary search marketing technology, today announced it has incorporated the Google AdWords and Yahoo!-Overture APIs (Application Programming Interface) into its next generation technology platform to facilitate near real-time campaign adjustments for its clients.
"BeyondROI's focus is to maximize our clients return on investment, and these API's have been a great help. While our company has been using them internally, integration into our latest generation technology platform further helps streamline the campaign management process and produces even better results for our clients," says BeyondROI's CEO and founder Richard J. Pollack.
"By integrating the APIs into our search technology platform, we are able to implement, monitor, optimize and manage our client campaigns based on a number of variables," says BeyondROI Chief Technology Officer John T. Haney. "This includes bid price, keywords, rank, ROI, ROAS, titles, descriptions and day parting," he explains. A big advantage to the client is that BeyondROI can leverage the APIs to immediately make the appropriate changes in the search engine.
Another advantage, Haney says, "is that, by using the APIs and setting up rules at the campaign, URL or keyword level, we have an intelligent system that can service even our largest clients that have over a hundred thousand product pages and keywords."
ABOUT BEYONDROI
BeyondROI is a leading provider of search marketing services and proprietary search marketing technology that boosts sales, lowers costs and increases companies' return on investment (ROI). More than one thousand brands, across diverse market sectors, have employed BeyondROI to more effectively reach their target audience, close more business and build customer loyalty.
BeyondROI provides both fully-integrated and a la carte search marketing services such as:
o Beyond Bid Management™ (pay-per-click implementation, tracking and optimization)
o Beyond Paid Inclusion™ (XML trusted feed services for Yahoo! and more…)
o Beyond Analytics™ (natural & pay-per-click tracking / ROAS analytics)
o Beyond SEO™ (natural / organic search engine optimization)
BeyondROI's technology team is focused on developing automated solutions that help clients realize both greater efficiencies and effectiveness in their use of Internet marketing. Through automation, BeyondROI provides superior campaign development and management for its clients, ultimately saving them time and money.
Headquartered in Hallandale, Florida, BeyondROI has offices in New York City and Atlanta and can be reached at 954.456.5000, info@beyondroi.com or http://www.beyondroi.com
###