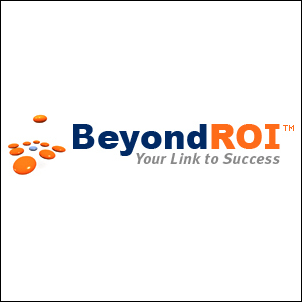 Hallandale, FL (PRWEB) August 3, 2005 -
– BeyondROI, http://www.beyondroi.com, a leading provider of search marketing services and proprietary search technology, today announced its feed crawling technology which enables clients' websites to have a completely automated XML trusted feed service to Yahoo! and other search engines. BeyondROI is one of the few firms worldwide to be a Yahoo! XML feed certified partner.
"The release of our advanced feed crawling technology gives our clients a great advantage over the competition", says BeyondROI CEO and Founder Richard J. Pollack. "Search engine marketing has been a labor intensive and cumbersome process. After years of technology research and development, we are now able to automate the most time consuming components. The best part is we are able to provide our clients with high search rankings in a quick and efficient way."
"Our feed crawling technology gives searchers exactly what they are looking for, and that is the primary objective of a search engine," says BeyondROI Chief Technology Officer John T. Haney, who led the development of the spidering and algorithms used in BeyondROI's technology. "We can go out and crawl someone's web site, build a keyword list, unique title and description based on the content on the page, format it for the XML feed, and make that available within the natural search results – all without using valuable human resources," says Haney.
Rather than copious hours spent researching keywords, BeyondROI's feed crawling technology automates the XML feed process, a significant time savings for IT and marketing personnel. "Although our technology does most of the heavy lifting, we still ensure a manual quality control process is also in place," Haney explains.
ABOUT BEYONDROI
BeyondROI, http://www.beyondroi.com is a leading provider of search marketing services and proprietary search technology that boosts sales, lowers costs and increases companies' return on investment (ROI). More than one thousand brands, across diverse market sectors, have employed BeyondROI to more effectively reach their target audience, close more business and build customer loyalty.
BeyondROI provides both fully-integrated and a la carte search marketing services such as:
Beyond Bid Management™ (pay-per-click implementation, tracking and optimization)
Beyond Paid Inclusion™ (XML trusted feed services for Yahoo! and more…)
Beyond Analytics™ (natural & pay-per-click tracking / ROAS analytics)
Beyond SEO™ (natural / organic search engine optimization)
BeyondROI's technology team is focused on developing automated services that will help clients realize both greater efficiencies and effectiveness in their use of online and search engines to market products. Through superior automation, BeyondROI provides cost-effective campaign development and management for its clients, ultimately saving them time and money.
Headquartered in Hallandale, Florida, BeyondROI has offices in New York City and Atlanta and can be reached at 954.456.5000, info@beyondroi.com or http://www.beyondroi.com.
# # #