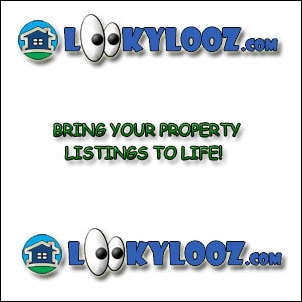 Boost Your Exposure with Internet Technologies
(PRWEB) August 10, 2005
On September 20th, 2005, LookyLooz.com will be presenting an hour-long seminar called "Boost Your Exposure with Internet Technologies" at this years California Association of Realtors Tech Tuesday in San Diego, Calif.
This seminar is open to over 165,000 Realtors and Brokers in California and will discuss the advantage of using the Internet to boost sales and communications while expediting the home-selling process.
The Internet is a rapidly expanding medium for real estate sales. Potential homeowners (or homebuyers) are becoming more and more technology savvy and realtors need to be aware of the potential the Internet holds.
Technology provides many modes for the realtor. It can be used in the form of corporate realty Web sites, marketing Web sites, utilities to focus your market on the Internet, electronic devices which speed the communication from realtor to homebuyer, and much more.
Potential homeowners (or homebuyers) are searching the Internet more often to find information about their dream home and they expect realtors to make the search easier.
Homebuyers are looking for specific homes to fit their needs or their budget. This is not new, but the Internet enables them to bypass the human element of realty agents. Realtors can bring these buyers back by utilizing the Internet. Sellers can make Web sites work for them by playing to buyers' new technological skills.
Come to the "Boost Your Exposure with Internet Technologies" seminar and learn more about what the Internet can do for your realty sales.
Who is Lookylooz.com?
LookyLooz.com is a real-estate marketing tool unlike anything the market has seen before. It provides home-sellers a new avenue of advertising that has never been fully utilized by leveraging the Internet to show the home.
LookyLooz.com provides 24-hours-a-day advertisement for a home for sale by using the street address of the home as an Internet domain name (225 Bay View = http://www.225BayView.com). Evaluate your home-for-sale exposure using a weekend newspaper advertisement next to a 24/7 Internet advertisement and there is no cost comparison.
The LookyLooz.com listing provides a full description of the home, pictures, an open house calendar with email request form, and much more in a vibrant, professional, and fully customizable Web site. Users can sign up and try all of the functions for free before making any commitment.
# # #