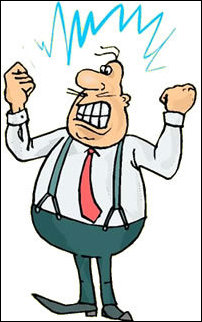 Many poker players are so focused on strategy, odds, and game mechanics that they overlook important psychological aspects of the game
(PRWEB) August 11, 2005
Poker Sites (TopPoker.org), a comprehensive guide to online poker games with contributing authors including The Texas Turtle, PokerHo and Acapulco, is proud to announce the addition of renowned poker psychologist "The Angry Counselor" to the Poker Sites team. The Poker Counselor has written a penetrating series of articles on the psychology of poker accompanied by in-depth profiles of professional poker players.
The first collection of articles in the new Poker Players section seeks to help players understand and improve their game through a series of articles covering basic poker psychology, goal setting, the difference between intrapersonal and interpersonal psychology, dealing with bad beat syndrome, as well as uncovering the psychology of cheating, reading other players, and the ultimate truth about poker.
The series continues with a collection of incisive articles analyzing some of the biggest names in professional poker such as Annie Duke, Doyle Brunson, Phil Hellmuth, Daniel Negreanu and Greg Raymer. Profiles include analysis of their playing style as well as personal and professional predictions for each player.
"Many poker players are so focused on strategy, odds, and game mechanics that they overlook important psychological aspects of the game," commented Acapulco, webmaster of TopPoker.org. "The Angry Counselor's series of articles is entertaining to read, and it really helps poker players get inside their own mind and the minds of their competition."
In addition to the articles on poker psychology, numerous strategy articles and reviews of the newest online poker rooms have recently been added to the site.
About TopPoker.org
Online since 2001, TopPoker.org provides reviews and rankings of poker sites in categories including popularity, games, tournaments, bonuses, competition, software, and the top poker networks. In addition, the site is home to a large and growing collection of unique articles from various authors covering poker strategies, playing online, tournaments, poker tells, and home poker stories. The site also provides rules for card games, a dictionary of terms, and general reference information for playing the game of poker.
Poker Psychology Archives:
http://www.toppoker.org/poker-players.html
# # #