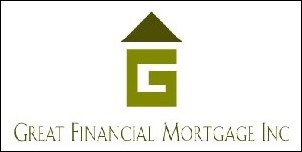 Fullerton, CA (PRWEB) August 17, 2005
The answer to the 2005 housing market's Big Chill is found with psychics, crystal balls, or a toss of the dice. Who really knows? The experts?
"Nobody knows when the housing bubble will burst, especially economists, says Gavin Fenske, President of Great Financial Mortgage, Inc., (GFM), "And why do I say this? Because, they didn't PREDICT the housing boom in the first place." Financial experts study trends, a necessary tool to try and forecast the future, but it all comes down to pure speculation. Fenske also responds to the numerous negative aspects about creative financing.
"The one question I ask a first-time homebuyer is how much can you comfortably afford to pay each month and then I customize a loan they can manage. That's the bottom line." He goes on to say, "I might have played Marcus Welby's grandson in 'Marcus Welby, M.D.' during the period when people bought homes to live in forever. But life has changed since the happy days when everyone's mortgage was a 30-year fixed."
Today, most people move within five to seven years. Moreover, anyone can buy a home, even with a low credit score or just stated income. There are plenty of really good options. One example is the .99% interest rate. "What makes this so exciting is nobody thought interest rates could go any lower and now to be in the position to help homeowners reduce their payments even more, is just plain fantastic," he says. Moreover this new loan gives a consumer the power to choose how and when to make a payment. Fenske does emphasize how imperative it is to make sure prospective clients understand the difference in available financing and cautions them never to over-extend for the sake of owning a bigger home.
For more information contact Great Financial Mortgage at (866) 553-1113 or log onto http://www.greatfinancialmortgage.com.
About Great Financial Mortgage:
Great Financial Mortgage is based in Fullerton, California. A top originator of mortgage loans, Great Financial Mortgage offers a wide range of home lending services to homeowners and prospective buyers throughout the state of California via person-to-person attention and its website, http://www.greatfinancialmortgage.com. This coupled with their unique ability to keep ahead of the fast-moving real estate marketplace enables Great Financial Mortgage to exceed client expectations by making their dream a quick realty.
Contact:
PRIME L.A. Public Relations
(818) 995-1290
# # #