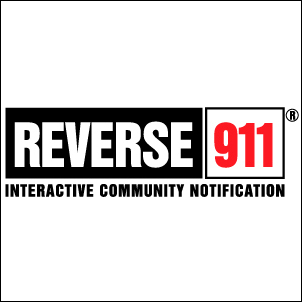 Indianapolis, IN (PRWEB) August 16, 2005
REVERSE 911®, a leading developer of community emergency notification systems, http://www.reverse911.com, announced today the initial award of seven new customer contracts along the West Coast. This announcement paves the way for additional West Coast municipalities to take advantage of the patented technology of REVERSE 911®.
The seven new REVERSE 911® customers include Seattle, WA; Santa Barbara County, CA; Sacramento, CA; Sacramento County, CA; Amador County, CA; San Diego County, CA; and Long Beach, CA. Installation and training of the individual systems has already begun, with all scheduled to be installed and operational by Fall of 2005.
"Once again, these new customers are taking advantage of the patented technology that is REVERSE 911®," said Steve Warren, REVERSE 911® vice-president of sales & marketing. "We are very excited to add this strategic group of customers, and we will continue to focus our efforts on the West Coast."
Residents in each of these cities and counties will soon be able to receive critical REVERSE 911® messages in the event of an emergency or natural disaster.
"We were looking for a partner in community notification that could bridge the gap between our community's demands and our technology capabilities. We needed to trust in someone that could act as an expert adviser for our long-term technology planning while considering our community's extensive growth. REVERSE 911®'s references have certified them as the experts in the field with positive customer experience and a knowledgeable support team," stated a new REVERSE 911® Customer in California.
Customizing each system to the needs of customers, the patented REVERSE 911® system will prepare each municipality to notify residents or responders of emergency situations such as HazMat incidents, missing child alerts, or other emergency scenarios.
"As more and more areas become REVERSE 911® Certified Sites, it reminds those communities and agencies that are not equipped with our patented technology of its importance," said Kevin McCarthy, REVERSE 911® President. "This is reinforced by the customer satisfaction scores that we consistently receive." The steadfast growth and patented technologies singles out REVERSE 911® as being the expert in managing a broad range of community notification services, from natural disaster evacuations to missing person reports to mobilization of emergency responders.
About REVERSE 911®
REVERSE 911®, manufactured by Sigma Communications of Indianapolis, Indiana, is currently used to make outbound emergency notifications in hundreds of communities across the United States and Canada. The system continues to improve lines of communication to the general population and to targeted groups of citizens. REVERSE 911® provides communities with an effective communication strategy for rapidly notifying people in times of crisis such as natural disasters and chemical spills. REVERSE 911® is also a useful tool for reporting missing children or for distributing crime alerts.
REVERSE 911® combines mapping technologies with 9-1-1 calling data in an easy-to-use interface which allows emergency personnel to activate outbound messages in just a few minutes. Recipients of a REVERSE 911® notification may also provide feedback resulting in an immediate report of those who require additional assistance or more information. More details about the REVERSE 911® system can be found on the web at http://www.reverse911.com or by calling 1-800-247-2363.
# # #