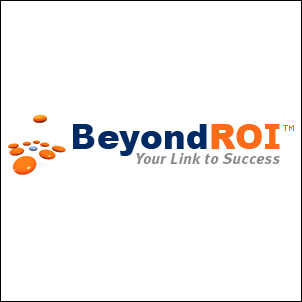 HALLANDALE, FLA (PRWEB) August 17, 2005
BeyondROI, http://www.beyondroi.com, a leading provider of search engine marketing services and proprietary search technology, today announced that its 10th employee is now certified as a Google Advertising Professional. To qualify each BeyondROI employee had to pass comprehensive requirements set fourth by Google.
"It is essential that our search marketing managers apply industry leading techniques. Their Google AdWords Professional certification is a valuable compliment to our Google AdWords Application Programming Interface (API). Together, these enable BeyondROI to deliver the most powerful pay-per-click (PPC) campaign management on Google, and provide our clients a high return on investment," says BeyondROI CEO and founder Richard J. Pollack.
"As BeyondROI continues to add to its technology platform, we are enhancing our full-service capabilities to our clients," Pollack says. "We have the finest PPC account management staff and tools available. With our advanced Return on Advertising Spend (ROAS) tracking system, we can evaluate the dollar spend on each keyword," Pollack explains, "and with our Google AdWords API we effectively make changes in the search engine based on the performance of keywords in real time."
ABOUT BEYONDROI
BeyondROI, http://www.beyondroi.com, is a leading provider of search engine marketing services and proprietary search marketing technology that boosts sales, lowers costs and increases companies' return on investment (ROI). More than one thousand brands, across diverse market sectors, have employed BeyondROI to more effectively reach their target audience, close more business and build customer loyalty.
BeyondROI provides both fully-integrated and a la carte search marketing services such as:
o Beyond Bid Management™ (pay-per-click implementation, tracking and optimization)
o Beyond Paid Inclusion™ (XML trusted feed services for Yahoo! and more)
o Beyond Analytics™ (natural & pay-per-click tracking / ROAS analytics)
o Beyond SEO™ (natural / organic search engine optimization)
BeyondROI's technology team is focused on developing automated solutions that help clients realize both greater efficiencies and effectiveness in their use of Internet marketing. Through automation, BeyondROI provides superior search marketing campaign development and management for its clients, ultimately saving them time and money.
Headquartered in Hallandale, Florida, BeyondROI has offices in New York City and Atlanta and can be reached at 954.456.5000, [email protected] or http://www.beyondroi.com.
# # #