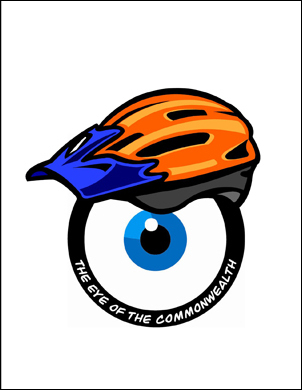 Southbridge, MA (PRWEB) August 22, 2005 -
– Kids come from all over town to see a magic trick or try out the fart bags at Four Eyes Joke Shop. But if they come by bicycle, they better have a helmet on or they won't get served. Four Eyes believes so strongly in safety that they'd rather decline sales than legitimize kids without helmets.
Now Valerie Pontbriand and her family, owners of Four Eyes, are joining forces with 100 FM The Pike in Worcester's Classic Hits on a second annual helmet drive, one she hopes will become national. She's challenging businesses and individuals from across the country to send in their helmets.
From now until Sept. 10, her store will serve as a main drop-off location for the helmet drive. Pontbriand's helmet drives are, like her store, far from run of the mill. She won't just gather the helmets, pass them out and send kids down the road. That's because her drives are not just about getting kids to wear protection. On Sept. 10, she will sponsor a decorating table outside her store. In customizing the helmets she hopes to remove the stigma of wearing a helmet by letting the kids make their helmets their own. Also, she'll match kids with known donors and the receiving child will write a thank you note to the business or individual who gave the helmet.
Pontbriand sees the helmet drives as an embodiment and extension of the passion, community spirit and pride in sincere effort and personal accomplishment that have marked the phenomenal growth of her joke shop.
Valerie Pontbriand and her family started Four Eyes Joke Shop as a reaction to the dour mood she saw sweeping the country in the wake of the Sept. 11 terrorist attacks. Joke items were a popular diversion from the grim daily realities of the Great Depression and she thought they might become so again. From a small garage-based business started in 2001, Four Eyes opened as a storefront after only 18 months, taking over a small steel building that once served as the town fire department. Last year, while maintaining a thriving online presence (http://www.foureyesjokeshop.com), they moved into downtown Southbridge and they are already looking for another retail location.
Stepping into Four Eyes Joke Shop is to take a trip away from the grimy, smutty creations into which joke shops have devolved. Four Eyes, instead, seduces young and old with bright colors and a devil-may-care atmosphere in which jokes and magic tricks are dispensed, like tonics of old, from a counter. It's not about gags as risqué and private. Rather it's about the collective experience of laughter. The former erupts and is gone in an instant. The latter, Pontbriand hopes, stays with customers, in their hearts and in their lives, long after the disappearing ink fades away.
Integral to Pontbriand's vision is a pair of strong, simple notions. First, to her a successful business is a socially-involved business. Already Four Eyes Joke Shop has become a charter member of the downtown Southbridge business community, capturing traffic to their downtown location and spurring a civic improvement project called "Southbridge Vision." Second, she hopes the zest, the real joy in doing business that Four Eyes Joke Shop radiates, will spur customers to try and to achieve in their own lives. In fact, she hopes Four Eyes second annual helmet drive will spur other businesses to undertake similar projects in their own communities.
To donate a helmet to the drive, please contact:
Four Eyes Joke Shop
296 Main Street
Southbridge, MA 01550
877.565.3746
# # #