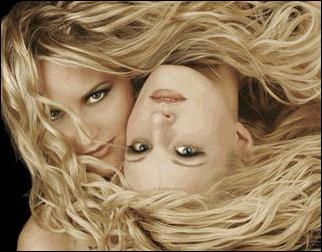 Marilyn's Last Words: Her Secret Tapes and Mysterious Death
Fort Lauderdale, FL (PRWEB) August 22, 2005
Forty-three years after her untimely death, many pieces of Marilyn Monroe's life remain a mystery. Even after the recent release of "Marilyn's Last Words: Her Secret Tapes and Mysterious Death," details and facts seem controversial. One thing is for certain, however -- she had beautiful blonde hair. And beginning today, fans of the legendary bombshell will once again have the chance to see a piece of these golden locks.
A piece of Monroe's curly tendrils will stand on display next to a lock of John F. Kennedy's hair starting today at 10 a.m. at the award-winning hair salon Yellow Strawberry. Owner Jesse Briggs, a hair icon who energetically collects unique and eccentric celebrity trinkets, has framed the rumored lovers' locks with the famous picture of the actress in a tutu.
Briggs has written documentation that Monroe's hair was recovered from her mother's locket, which she held near to her heart during a lengthy hospital stay, and Kennedy's was originally cut at Peter Lawford's house.
About Yellow Strawberry
Jesse and his wife, Flo Briggs, are living legends of the industry, and have turned Yellow Strawberry into a global network of salons with several worldwide locations that boasts the vision, the talent, the training and the skills to make your hair happen.
Yellow Strawberry Salons have mastered a level of performance generating worldwide attention and accolades from many of the industry's most discriminating critics. Voted one of the top salons in the nation by Harper's Bazaar Magazine and a 30-year veteran member of Intercoiffure, a prestigious organization with strict membership demands, Yellow Strawberry boasts a proven history of extremely high standards.
The framed hair can be seen at the Yellow Strawberry Salon at 1007 E. Las Olas, Ft Lauderdale, FL.
Please contact 954-328-6993 to set up an appointment or interview with owner Jesse Briggs.
# # #