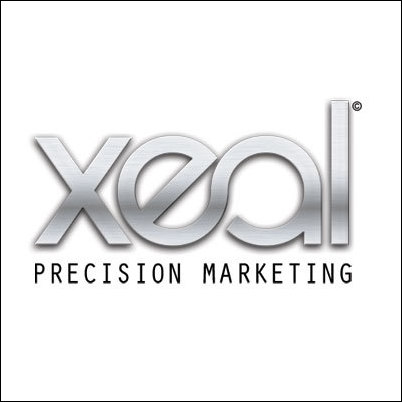 Tulsa, OK (PRWEB) August 23, 2005
Xeal Inc, a marketing firm based in Tulsa, Oklahoma, has gained over 38 million readers with their one-year-old service, SmartPR.
With this service, Xeal creates search engine optimized press releases which are submitted to over 100,000 media contacts. The press releases are then not only available to news industry professionals, but they can also be found by the interested public and potential customers.
"With a well-written and well-optimized press release, businesses and entrepreneurs alike can gain beneficial media exposure and get their news to those interested," said Tristan Russell, SmartPR Director for Xeal Inc.
Xeal's clients have been featured in the Wall Street Journal, Barron's, as well as a variety of local and nationally syndicated TV and Radio programs, magazines, and newspapers. The company currently receives an overall average rate of over 106 targeted visitors per second to more than 300 SmartPR's on sites such as Google News, Yahoo News, and thousands of syndicated web sites. The 38 million targeted readers tracked does not include the millions of other readers, listeners and viewers that are generated through media pickup.
"I'm very excited to say that Xeal is now the world's leading authority in the Search Engine Optimization of Press Releases," said Tony D. Baker, President of Xeal Inc. "Our experience with writing, optimizing and tracking over 300 successful SmartPR distributed through PRWeb has not only made us the industry leader in Press Release SEO, but it has earned us a reputation with our clients as a company that gets things done."
Xeal Inc. works with PRWeb as a certified search engine marketing partner. The relationship with PRWeb allows us to distribute professionally written press releases with search engine optimization through a vast network that includes PRWeb.com, eMediaWire, Yahoo!, Google, MSN, and thousands of syndicated websites.
According to David McInnis, PRWeb's Founder & CEO, "There is a specific formula to effective search engine promotion of news releases. Xeal understands that there is more to search engine promotion of press releases than search engine submission of press releases. Xeal applies this formula to each press release to help their clients gain maximum exposure through online search engines and Web sites."
Visit http://www.Xeal.com to receive a free report, "10 Press Release Writing Tips for a Successful SmartPR", including:
The 3 most commonly overlooked items to include in a press release.
The 3 things to never include in a press release.
Over 50 ideas to keep a company in the news throughout the year.
The one strategy Xeal found in common with every SmartPR client who has volunteered a testimonial success story.
More information about SmartPR and the other products and services offered by Xeal, Inc. is available at http://www.Xeal.com or by calling 918-491-4731.
About Xeal Inc.
Xeal Inc. has been providing results-based precision marketing services to advertisers, agencies, and publishers throughout the United States and various countries around the world since 1995. Xeal's extensive advertising network consists of placements from search engines, web sites, radio, television, and print media. Through the Xeal network and proprietary technologies, Xeal helps advertisers create, plan, and execute innovative marketing programs that precisely target consumers and generate measurable results.
About Tony D. Baker
Tony D. Baker is Oklahoma's leading Internet marketing expert with over 750 clients and over ten years of Internet marketing experience. As an author and public speaker, Baker has written several ebooks and has spoken at conferences throughout the United States. Tony D. Baker founded Xeal Inc. and serves as President and CEO. Memberships include the Tulsa Chamber of Commerce and the Tulsa Press Club.
About PRWeb
Founded in 1997 by David McInnis, the fully-integrated press release newswire service offers online press release distribution through their global contact network.
# # #