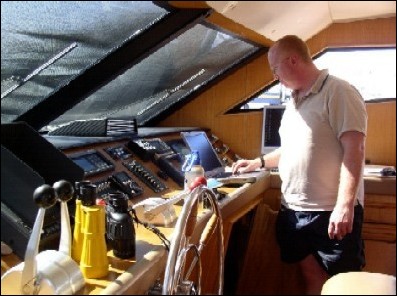 We were aware that our product is popular with laptop users
(PRWEB) August 24, 2005
Tugboat Enterprises is making waves with the cruising industry because of the success its data rescue disk Lifeboat is having with the recreational boating community.
"I confess that we had not really thought much about the marine industry when developing the software," said Jonathan Lyster, Chief Technology Officer, "However, the waters off the Pacific Northwest are premium cruising grounds for countless recreational boaters. Turns out many captains store their charts and valuable cruising information on their on-board laptops. When their system goes down they need a quick and reliable way to recover that valuable data. That's where Lifeboat comes in."
"We were aware that our product is popular with laptop users," remarked President Gordon Wilson, "and because Lifeboat puts minimal stress on an operating system we have found that when computers at sea are beginning to fail Lifeboat can stay the course and recover the data."
Tugboat Enterprises Ltd, a British Columbia Company, http://www.tugboatenterprises.com launched Lifeboat three months ago as the first of four software programs to be developed over the next two years.
###