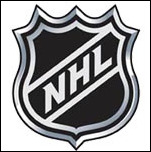 Since the cancellation of the 2004/2005 season, over 6,000 sports traders from around the world have been anxiously awaiting this day…and this comes on the heels of a first ever partnership with the Costa Rican FIFA Soccer team (ASM:FICOS)
New York, NY (PRWEB) August 26, 2005
On Sunday August 28, 2005 at exactly 3:00p Eastern, all 30 NHL Hockey teams will be released on AllSportsMarket.com. This represents the final and largest IPO held to date on the global sports trading exchange.
"The clients and staff are all counting down the hours to this release", said company President Chris Rabalais by phone earlier today. "Since the cancellation of the 2004/2005 season, over 6,000 sports traders from around the world have been anxiously awaiting this day…and this comes on the heels of a first ever partnership with the Costa Rican FIFA Soccer team (ASM:FICOS)"
The 30 covered teams are: New Jersey Devils, New York Islanders, New York Rangers, Philadelphia Flyers, Pittsburgh Penguins, Boston Bruins, Buffalo Sabres, Montreal Canadiens, Ottawa Senators Toronto Maple Leafs, Atlanta Thrashers, Carolina Hurricanes, Florida Panthers, Tampa Bay Lightning, Washington Capitals, Chicago Blackhawks, Columbus Blue Jackets, Detroit Red Wings, Nashville Predators, St. Louis Blues, Calgary Flames, Colorado Avalanche, Edmonton Oilers, Minnesota Wild, Vancouver Canucks, Anaheim Mighty Ducks, Dallas Stars, Los Angeles Kings, Phoenix Coyotes and the San Jose Sharks.
Each team will float 2,000 shares with an opening dividend of $3,000. The release schedule follows:
Sunday August 28, 2005 - 3:00pm Eastern
(2 minute intervals)
Time
Symbol Team Opening Price
3:00
PENGN Pittsburgh 5.25
3:02
BLKHK Chicago 5.50
3:04
CAPS Washington 5.75
3:06
BLJKT Columbus 6.00
3:08
CYOTE Phoenix 6.25
3:10
RANGR NY Rangers 6.50
3:12
FLPAN Florida 6.75
3:14
CANES Carolina 7.00
3:16
DUCKS Anaheim 7.25
3:18
THRSH Atlanta 7.50
3:20
KINGS Los Angeles 7.75
3:22
WILD Minnesota 8.00
3:24
SABRS Buffalo 8.25
3:26
EDOIL Edmonton 8.50
3:28
NPDTR Nashville 8.75
3:30
ISLDR NY Islanders 9.00
3:32
BLUES St. Louis 9.25
3:34
CANDN Montreal 9.50
3:36
FLAME Calgary 9.75
3:38
STARS Dallas 10.00
3:40
AVLNC Colorado 10.25
3:42
DEVLS New Jersey 10.50
3:44
FLYRS Philadelphia 10.75
3:46
CNUCK Vancouver 11.00
3:48
SENTR Ottawa 11.25
3:50
MAPLF Toronto 11.50
3:52
BRUIN Boston 11.75
3:54
SHARK San Jose 12.00
3:56
LITNG Tampa Bay 12.25
3:58
RDWNG Detroit 12.5
AllSportsMarket.com (ASM) uses professional trading methods and tools modeled after Wall Street's NASDAQ, where users trade issues of their favorite teams, players and events. Users make money from trading long and short combined with game and season dividends. The marketplace operates 24 hours a day, 365 days a year for the convenience and enjoyment of its traders and offers online live technical assistance.
ASM also combines both the educational and strategic aspects of the stock trading world and the excitement of sports with real cash results. Alexa.com features over 90 five-star reviews by similarly impressed clients.
ASM offers the sports enthusiast a new, exciting and educational experience. The action is heart racing and changes from minute to minute.
For more information, visit http://www.AllSportsMarket.com/
# # #