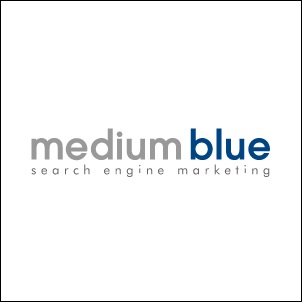 It's going to be great working in a growth market with such a progressive-minded organization.
ATLANTA (PRWEB) August 29, 2005
Medium Blue Search Engine Marketing (http://www.mediumblue.com), an Atlanta search engine optimization company, announced the hiring of Eric Blaier as its new Director of Sales. Blaier comes to Medium Blue from AT&T, and has more than fifteen years of sales management experience in high-tech industries. In his new position as Director of Sales with Medium Blue Search Engine Marketing, Blaier will help the company meet its goal of increasing client acquisition rates by more than 200% this year and hiring six new sales representatives within the next eighteen months.
"I'm pleased to welcome a professional of Eric's caliber to our team," said Scott Buresh, president and CEO of Medium Blue. "Eric comes to us with impressive credentials and a proven record of success, and we look forward to him continuing that success at Medium Blue Search Engine Marketing."
Prior to his employment with Medium Blue, Blaier worked as a National Account Executive for AT&T, where he was responsible for the growth and retention of accounts totaling more than $16 million in annual revenue. He has also held Sales Manager and Director of Sales positions at Globix Corporation, LightNetworks, Inc., Allegiance Telecom, and Telco Communications in his fifteen year career. In his tenure as a sales manager, he has won several awards as the top representative out of a 600 person sales force and consistently exceeded sales goals.
"I am very excited about working with the leading experts in the field of search engine optimization, Medium Blue, and helping them achieve measured results in client acquisition," said Blaier. "It's going to be great working in a growth market with such a progressive-minded organization."
About Medium Blue
Medium Blue Search Engine Marketing is an Atlanta search engine marketing company servicing a national client base, including Boston Scientific, Callaway Gardens, Lucas Group, and Vector Networks. Medium Blue's services include search engine optimization, visitor conversion, and online public relations. The company's experts in these areas are recognized industry leaders and have been published in numerous publications, including ZDNet, WebProNews, MarketingProfs, DarwinMag, SiteProNews, SEO Today, ISEDB.com, and Search Engine Guide and contributed to Building Your Business with Google for Dummies (Wiley, 2004).
# # #