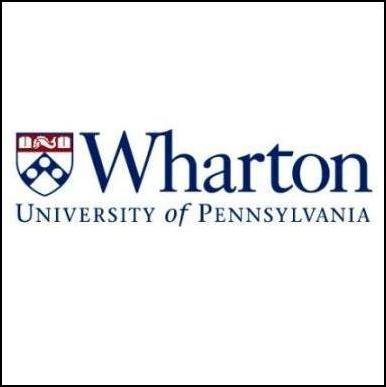 To be competitive, you must be creative and innovative in the way you create value – not only through product and service design, but also through the creative design of your strategy and your organization
Philadelphia, PA (PRWEB) August 30, 2005
The Wharton School of the University of Pennsylvania announced that its executive education program, Wharton Fellows: Mastering the Future, will start its four-day, multi-city Master Class on Sept. 22. The program will bring together some of the most creative minds in the world to discuss the meaning and implications of "good design" from multiple perspectives.
The Master Class, "Design, Innovation, and Strategy," will be held Sept. 22-27, 2005 in Copenhagen, Denmark, the design capital of northern Europe, and several locations in northern Italy. The executive education program comprises plenary sessions, visits to several organization headquarters, panel discussions with top executives from such companies as Alessi, Bang & Olufsen, BasicNet, Georg Jensen, Giugiaro, Lego and Novozymes, and attendance at the prestigious Index 2005 design awards dinner as VIP guests.
"The great modernist designers of the last century pronounced 'form should follow function,'" said Wharton School Marketing Professor Yoram (Jerry) Wind, who also is the founding academic director of the Wharton Fellows program. "But in today's environment," he continued, "functionality is a commodity. Advances – in technology, the speed of imitation, and the empowered consumers' ability to use search engines to compare competing products on all their features, functionality and price – have forced companies to focus on smart design as a major differentiator and creator of value."
Fellows who attend "Design, Innovation, and Strategy" will learn from senior executives from various industries how incorporating design as a growth strategy has enabled their organizations not only to survive, but to flourish.
Beginning in Copenhagen, Fellows will: meet with senior leaders from consumer electronics legend Bang & Olufsen, renowned jeweler Georg Jensen, materials innovator Novozymes (part of NovoNordisk) and global toymaker Lego; tour and learn about the development of Europe's newest and most striking opera house, Danske Operanen; and participate as VIP guests in the prestigious Index 2005 design awards dinner.
Following a weekend during which Fellows are free to explore the design sensibilities of the host cities, the group will move to the beautiful town of Stresa on Lake Maggiore (north of Milan) to explore design in the uniquely Italian style. This portion of the executive education program includes visits to prominent design house Giugiaro (designers of bottles for Sanpelligrino and Martini & Rossi, cameras for Nikon, and scooters for Peugot), global housewares giant Alessi, and Europe's most innovative global fashion network, BasicNet (whose brand lines include Robe di Kappa, Superga, and K-Way).
Fellows will learn from some of the most creative minds working in global organizations how to:
change the way they look at their own products and strategies;
cultivate a sharper eye for product and organizational design;
assess the ROI of good design in gaining market share and increasing brand recognition and value; and
apply the lessons learned to bring strategic innovation to their own organizations.
"To be competitive, you must be creative and innovative in the way you create value – not only through product and service design, but also through the creative design of your strategy and your organization," said Wind. "This program will allow Wharton Fellows to hear first-hand how some of the top design houses and corporations have integrated design as a growth strategy, and incorporate those lessons at their own firms."
About Wharton Fellows: Mastering the Future
The Wharton Fellows executive education program is a lifelong network of thought leaders – senior executives, Wharton faculty, and leading experts – that provides critical knowledge and unparalleled decision support to proactively meet the business challenges of nonlinear, disruptive change. It includes a series of Master Classes – onsite sessions held in key business centers around the world, providing an opportunity for information exchange and the exploration of critical issues that capitalize on the value of each location. Each program provides executives with access to relevant organizations, including high-level discussions with senior leaders. Past sessions have taken place in Bangalore, Barcelona, Helsinki, Los Angeles, Mumbai, Munich, New York, Philadelphia, Prague, San Francisco, Seattle, Shanghai, Silicon Valley, and Tokyo. Wharton Fellows attracts participants, such as senior and C-level executives, who lead major transformations from a diverse group of organizations from around the world.
About the Wharton School
The Wharton School of the University of Pennsylvania is recognized around the world for its academic strengths across every major discipline and at every level of business education. Founded in 1881 as the first collegiate business school in the nation, Wharton has approximately 4,600 undergraduate, MBA, Executive MBA, and doctoral students, more than 8,000 participants in its executive education programs annually, and an alumni network of more than 80,000 worldwide.
# # #