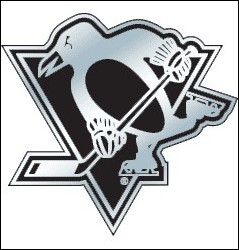 Since the cancellation of the 2004/2005 season, almost 7,000 sports traders from around the world have been anxiously awaiting the NHL IPO… and this comes on the heels of a first ever partnership with the Costa Rican FIFA Soccer League (ASM: FICOS)
New York, NY (PRWEB) September 2, 2005
NHL Hockey action started earlier than expected this year when the global sports trading exchange AllSportsMarket.com released all 30 NHL Hockey Teams in the largest sports IPO offer to date. The days mixed performers included the Toronto Maple Leafs, Detroit Red Wings, Edmonton Oilers, Pittsburgh Penguins and the Chicago Black Hawks.
The Pittsburgh Penguins were by far the hottest pick on the board. Opening with the lowest IPO price of the NHL teams ($5.25 US) and a float of 2,000 shares, the Penguins sold out within minutes of their release and reached a trading high of ($9.77 US) by Sunday's close. They are currently holding a 38.9% gain. Traders on AllSportsMarket.com feel the post 2003-2004 NHL season additions of Sergei Gonchar, Jocelyn Thibault, Mark Recchi, Zigmund Palffy, John LeClair and NHL number one draft pick Sidney Crosby have added life to the team. Yet many stress the need for Mario Lemieux to stay healthy in order for the Pittsburgh Penguins to make the playoffs. A big pre-release favorite which has not met early hopes have been the Detroit Red Wings.
The Detroit Red Wings were forecasted to see huge early jumps in price but have not done so. With the highest IPO release of any NHL team ($12.50 US) less than 700 shares of the initial 2,000 share float has sold. This has pushed the current market price to ($12.46 US) per share. Quite the opposite has happened for the Edmonton Oilers.
The Edmonton Oilers, who were picked by traders from the beginning to show solid gains, open Rookie Camp on September 5 at the University of Alberta. They opened on Sunday with an IPO price of ($8.50 US). Since then the Edmonton Oilers have sold out nearly 50% of their initial float and closed on Wednesday, August 31 at ($8.89 US) per share. Unlike the Red Wings or the Oilers, the Chicago Black Hawks were early underdogs for investors prior to the IPO, but the trading floor action told a different story.
The Chicago Black Hawks sold out their entire float within the hour of release and have nearly doubled in price from ($5.50 US) per share to ($10.04 US) per share, as of close on Aug. 31, 2005. Despite their strong gains, some hockey fans on the AllSportsMarket.com forums feel that although, the NHL Black Hawks made the right move by signing goaltender Nikolai Khabibulin to a four year $27 million deal. And acquired defenseman Adrian Aucion during the lock-out, they still lack the necessary offensive firepower to rival the Western Conference. However, these debates did little to slow down the trading of another NHL IPO favorite, the Toronto Maple Leafs.
The Toronto Maple Leafs quickly sold out 41.25% of their initial IPO float with an opening price of ($11.50 US) and closed on Wednesday Aug 31 at ($12.02 US). There are ASM traders who warn against getting too excited this early in the season, NHL rumors on ASM have it that after a year off the ice it could be anyone's game come opening day on October 5. When every team in the league will face-off, creating a record for most NHL games played in a day.
Company President Chris Rabalais said in an interview earlier this week "Since the cancellation of the 2004/2005 season, almost 7,000 sports traders from around the world have been anxiously awaiting the NHL IPO… and this comes on the heels of a first ever partnership with the Costa Rican FIFA Soccer League (ASM: FICOS)"
The ASM Index reached 6,459, an all time high, at close on Wednesday Aug 31, 2005. With trading volume up almost 100% every day since Sunday's NHL release.
Each of the 30 NHL teams had a 2,000 share float for the IPO and an opening dividend of $3,000 US.
Here are the current NHL Hockey gainers and losers as of close Wed. Aug 31, 2005:
Symbol Team IPO Price Current Price
PENGN Pittsburgh $5.25 $8.50
BLKHK Chicago $5.50 $10.04
CAPS Washington $5.75 $ 5.94
BLJKT Columbus $6.00 $6.20
CYOTE Phoenix $6.25 $6.45
RANGR NY Rangers $6.50 $6.79
FLPAN Florida $6.75 $6.84
CANES Carolina $7.00 $7.10
DUCKS Anaheim $7.25 $6.37
THRSH Atlanta $7.50 $7.27
KINGS Los Angeles $7.75 $7.81
WILD Minnesota $8.00 $8.30
SABRS Buffalo $8.25 $8.35
EDOIL Edmonton $8.50 $8.89
NPDTR Nashville $8.75 $8.75
ISLDR NY Islanders $9.00 $9.30
BLUES St. Louis $9.25 $9.25
CANDN Montreal $9.50 $9.70
FLAME Calgary $9.75 $9.85
STARS Dallas $10.00 $10.05
AVLNC Colorado $10.25 $10.29
DEVLS New Jersey $10.50 $10.36
FLYRS Philadelphia $10.75 $10.85
CNUCK Vancouver $11.00 $11.20
SENTR Ottawa $11.25 $11.35
MAPLF Toronto $11.50 $12.02
BRUIN Boston $11.75 $11.75
SHARK San Jose $12.00 $12.30
LITNG Tampa Bay $12.25 $12.45
RDWNG Detroit $12.5 $12.70
AllSportsMarket.com (ASM) uses professional trading methods and tools modeled after Wall Street's NASDAQ, where users trade issues of their favorite teams, players and events in a safe environment. Users make money from trading shares long and short combined with game and season dividends paid out on a regular schedule. The marketplace operates 24 hours a day, 365 days a year for the convenience and enjoyment of its traders and offers online live technical assistance.
ASM also combines easy to use educational and strategic aspects of the stock trading world allowing for the excitement of sports to benefit fans with real cash results. Alexa.com features over 90 five-star reviews by similarly impressed clients.
ASM offers the sports enthusiast a new, exciting and educational experience. The action is heart racing and changes from minute to minute.
For more information, visit http://www.AllSportsMarket.com/
# # #