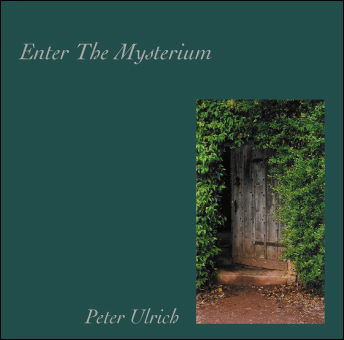 New York, NY (PRWEB) September 6, 2005
While Peter Ulrich has since launched a successful solo career, including his most recent release, ENTER THE MYSTERIUM, he still looks back with great fondness on his days as a drummer for Dead Can Dance, the fabled band appearing at Seattle's Paramount Theatre on September 17 as the first step of its North American tour.
"I was in London playing in a cover band playing soul, blues and R&B for what can only be described as pubs for serious drinkers when I met Brendan Perry and Lisa Gerrard of Dead Can Dance. They had recently moved to London from Melbourne, Australia"
Since Ulrich's real love was not R&B but bands along the lines of Joy Division, The Cure and The Talking Heads, he found the developing music of Dead Can Dance to be fascinating and he jumped at the opportunity when invited to become part of the group.
"When they asked me to join them, I basically had to unlearn almost everything I knew about drumming. Drums weren't a mere rhythm section for Dead Can Dance. Drums were the core of the songs, the basic building blocks."
Dead Can Dance caught fire almost immediately and Ulrich went quickly from playing to a handful of drinkers to playing to sell-out crowds of hundreds of avid Dead Can Dance fans.
Ulrich downplays his own contributions to the group. "The core of Dead Can Dance was, is and always will be Brendan with his incredible intense playing of the guitar and his unique vocals and Lisa with that amazingly serene presence and spectacular voice."
Over the years, Dead Can Dance evolved ever more richly, adding exotic instruments and different vocal approaches into lush, multi-layered masterpieces. Ulrich stayed with the band for several years but eventually the pull of family life and a solo career caused him to leave the exciting but all-consuming life of the road.
When asked why Dead Can Dance broke up in 1998, Ulrich only shakes his head. "That was a private decision between Lisa and Brendan. Like every DCD fan I was dismayed when DCD broke up but am overjoyed that they are back together."
While Ulrich and DCD are no longer together, the bond between Ulrich and his former band mates runs deep. Perry even produced Ulrich's first solo venture on the Projekt label, PATHWAYS AND DAWNS (1999) and Perry and Gerrard continue to support him, as he does them, as Ulrich launches his second release, ENTER THE MYSTERIUM under the City Canyons Records imprint and Dead Can Dance, together again, offers their music to the world and a whole new generation of music lovers.
For more information on Peter Ulrich, including opportunities for interviews, please contact Katherine Brodsky, Random Minds, PR.. Retailers may order in-store copies of ENTER THE MYSTERIUM through Avalon Distribution (http://www.avalon-distribution.com). The album is available to consumers at CD Baby ((http://www.cdbaby.com/cd/peterulrich), at the City Canyons Records online store (http://www.citycanyons.com/ccstore.html) and at their local record shop. This article was based in part on an interview given by Peter Ulrich to Greg Beron at United Home Audio (http://www.unitedhomeproducts.com/id182.htm).
###