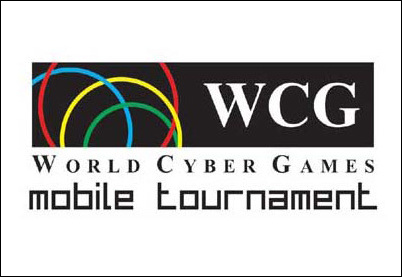 We are meeting the needs of an avid and growing pool of mobile gamers by bringing the whole playing experience to a new level. Instead of just competing against players in their own country, they can now challenge the best in the region and the world. Beyond the exhilaration and thrill of gaming for the players, we hope to give them a platform to be recognized internationally.
Singapore & Mumbai, India (PRWEB) September 16, 2005
Indiagames, the leading Mobile entertainment developer, which completed WCG brand license agreement with International Cyber Marketing (ICM), to host the World Cyber Games Competition for mobile phones today, announced its partnership with Singapore Telecommunications Limited (SingTel) and seven other leading mobile operators of the Bridge Mobile Alliance to launch the region's first and largest competition for mobile gamers.
The event will be kicked off in Asia Pacific region and will pit mobile gamers in Australia, Hong Kong, India, Indonesia, Malaysia, Philippines, Singapore and Taiwan against one another.
The four official Games for the Mobile Tournament are Midtown Madness 3, Bruce Lee, Goolie, and Chopper Rescue.
Players across the region will be engaged first on an online championship followed by a ground event in some countries where the national champions will be selected. These national champions will be then flown down to Singapore in November for the Grand Finals where they will compete with other participants across the world to be the ultimate winners.
The WCG Mobile Championship will be hosted on the SingTel's GamesXtremeLeague (GXL) Mobile platform. This is a regional mobile games platform with features such as registration, community news and ranking of scores, provided exclusively to the SingTel Group. It is facilitated by Bridge Mobile's regional infrastructure, enabling IP connectivity between member operators as well as regional billing settlement capabilities.
Mr Thomas Yeo, SingTel's Vice President (Consumer Marketing), said: "We are meeting the needs of an avid and growing pool of mobile gamers by bringing the whole playing experience to a new level. Instead of just competing against players in their own country, they can now challenge the best in the region and the world. Beyond the exhilaration and thrill of gaming for the players, we hope to give them a platform to be recognized internationally."
Dr Patrick Sim, Bridge Mobile's Chief Executive Officer, said: "Bridge Mobile is proud to partner with SingTel and our other operator members in pioneering the first and largest mobile gaming championship in Asia Pacific. SingTel's GXL Mobile will set the foundation and platform for the creation and rollout of regional mobile gaming services in the future.
Vishal Gondal, the CEO of Indiagames says "We are very happy to associate with SingTel's GamesXtreme League Mobile to power 1st ever World Cyber Games Mobile Championship. We are sure gamers across Asia Pacific will truly enjoy this unique experience put together by Indiagames in collaboration with SingTel and Bridge Mobile."
ICM is the global organizer of WCG, which is the world's largest computer & video game festival including game competition, conference and exhibition. First held in Korea in 2000, WCG has been constantly striving for globalization all the way up to WCG 2004 in San Francisco last year, which marks the first-held event outside of Korea.
ICM will maintain the 'host city' concept which has first been introduced for the game competitions and WCG Grand Finals are expected to be held in foreign cities in the future.
The Grand Finals will be held concurrently in Suntec City, Singapore from 16 - 20 November 2005.
Besides the WCG Mobile Championship, SingTel is the official Internet Service Provider, Telecommunications Company and Internet Data Centre of the World Cyber Games.
About Indiagames Ltd.
Indiagames Ltd. is one of the leading global mobile content publishers. Indiagames is engaged in publishing and developing games across various platforms like Internet, PC, broadband, mobile phones, PDAs, handheld gaming devices and consoles. Indiagames products are published across leading platforms like Java TM, BREW TM, I-Mode TM, Flash Lite TM and Symbian TM. Indiagames has its distribution partnerships across the globe with major mobile operators across the world. Indiagames develops games across various wireless platforms like BREW, J2ME, and I-Mode & Symbian.
Indiagames' key investors includes TOM Online Inc. (NASDAQ: TOMO; HK GEM stock code: 8282) which is a leading wireless Internet company in China providing value-added multimedia products and services, Macromedia, Inc. (NASDAQ: MACR), and Cisco Systems, Inc.
About International Cyber Marketing Inc. (ICM Inc.)
ICM Inc. (CEO: Hank Jeong) is the game marketing company which takes full charge of organizing and managing WCG events. With five-year experience of organizing WCG, it has built worldwide business network in about 70 countries around the globe. Furthermore, ICM has been creating business opportunities relating to WCG, and constantly reshaping business models through this global network. As such, ICM also takes charge of global business development and its execution by utilizing World Cyber Games.
About the World Cyber Games (WCG)
The World Cyber Games (Co-Chairmen Chung, Dong-chea & Yun, Jong-yong, http://www.worldcybergames.com) is a global game cultural festival that was founded in 2000 to promote global harmony through cyber games. The event started in 2000, and has been running annually ever since (this will be the fifth official year). With the slogan "Beyond the Game," the World Cyber Games has truly developed into a global game phenomenon with arguably the largest prize amount at stake. The World Cyber Games prides itself on leading the "Digital Entertainment Culture." The 2005 Games in Singapore will be held in mid November.
About SingTel
SingTel is Asia's leading communications group with operations and investments around the world. Serving both the corporate and consumer markets, it is committed to bringing the best of global communications to customers in the Asia Pacific and beyond.
With significant operations in Singapore and Australia (through wholly-owned subsidiary SingTel Optus), the Group provides a comprehensive portfolio of services that include voice and data services over fixed, wireless and Internet platforms.
The Group also has major investments in Bangladesh, India, Indonesia, the Philippines and Thailand. Together with its regional partners, SingTel is Asia's largest multi-market mobile operator, serving more than 71 million customers in seven markets.
About Games Xtreme League (GXL)
Games Xtreme League (http://www.gxleague.com) is a league to build and consolidate interest in gaming across multiple platforms, such as personal computers, consoles and mobile phones. This is done through gaming competitions and events to promote and give exposure to the best players and gamers.
It provides automated competition scheduling, scoring capabilities, forums and profiling features to enhance the gaming experience. GXL also offers professional rankings of scores for regular gamers. Since the league was launched in September 2004, it has attracted over to 10,000 gamers to the portal.
In July this year, GXL became available on a mobile platform allowing mobile gamers on the move to compete in tournaments anywhere.
About Bridge Mobile Alliance
Established in November 2004, Bridge Mobile Alliance is Asia Pacific's largest mobile alliance group. The alliance is a current* partnership of eight leading mobile operators in Asia Pacific, namely, Airtel (India), CSL (Hong Kong), Globe Telecom (Philippines), Maxis (Malaysia), SingTel Mobile (Singapore), SingTel Optus (Australia), Taiwan Mobile (Taiwan) and Telkomsel (Indonesia). Bridge Mobile Alliance operates through a Singapore-incorporated joint venture company, Bridge Mobile Pte Ltd.
Bridge Mobile Alliance offers significant commercial benefits and economies of scale to alliance members. Through close collaboration, alliance members can leverage on collective capabilities and best practices to develop relevant, cutting-edge mobile technologies for the Asia Pacific market.
Bridge Mobile Alliance will invest up to US$40 million over the next three years to build and establish a shared regional mobile infrastructure, and to deliver a wider suite of regional mobile services. More importantly, Bridge Mobile Alliance is focused on creating a consistent delivery of mobile services across the region, thereby offering customers a seamless experience beyond borders.
# # #