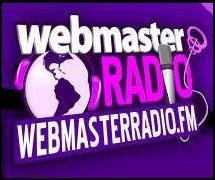 Our newest show will provide our listeners with the latest information from the interactive marketing field, straight from the experts
Fort Lauderdale, FL (PRWEB) September 15, 2005
WebmasterRadio.FM, a free, 24/7, internet business radio network and the official radio network of the worldwide ad:tech conference, announces the newest addition to its lineup of programming, "ad:tech Connect." Hosted by ad:tech Chair and CEO of Cendara, Inc. Susan Bratton, WebmasterRadio.FM's newest show will bring global ad:tech audiences together, keeping them connected in between local, national and international conferences.
Featured guests for the "ad:tech Connect" premier show airing Thursday, September 15, 2005 include David Carlick, Managing Director, VantagePoint Venture Partners; Julian Aldridge, CEO and Senior Partner at Ammo Marketing; and Guy Kawasaki, Managing Director of Garage Technology Ventures.
"ad:tech Connect" will broadcast Thursdays at 9:00 a.m. PST (12:00 noon EST), premiering Thursday, September 15, 2005. WebmasterRadio.FM's live, original programming, both new and archived, is now available in podcast format. Please visit http://www.WebmasterRadio.FM to tune in.
Through speeches, discussions and networking opportunities, the ad:tech conference series provides executives with the tools they need to stay at the forefront of interactive marketing technologies. With national and international conferences, ad:tech is the premier digital and interactive marketing event for digital and interactive marketers.
"We see our partnership with WebmasterRadio.FM as a way to promote relationships with attendees of the upcoming New York ad:tech show in November," explained Meredith Medland, ad:tech's Director of Marketing. "Adding radio to our promotional line-up allows us to reach out to our audiences between events, both past and present."
"Our newest show will provide our listeners with the latest information from the interactive marketing field, straight from the experts," said WebmasterRadio.FM's Vice President of Marketing Brandy Shapiro-Babin. "Host Susan Bratton will share hosting duties with a series of special guest hosts, featuring some of the biggest names from some of the most notable companies."
Carving time from her role as CEO at Cendara, Inc., Susan Bratton is currently the ad:tech Conference Chair, managing programming and speaker selection since 2002. Under Susan's guidance, ad:tech 's conferences have continued to grow, blowing away attendance numbers year after year since her involvement. ad:tech is now launching internationally in London and Shanghai.
AdAge has recognized Susan as a "Digital Media Master" and one of the "10 Internet's Pioneers." She continues to be a sought-after speaker, having presented at over 50 media, marketing and interactive conferences and winning the coveted DEMO God award in 2004.
About ad:tech
Currently in its tenth year, ad:tech is the leading conference and tradeshow dedicated to interactive advertising and marketing. ad:tech is produced by dmg world media, inc. For more information, please visit http://www.ad-tech.com.
About WebmasterRadio.FM
WebmasterRadio.FM strives to lift the "veiled curtain" of the Internet to bring the business community together through an interactive radio network. Its listeners are a global group comprised of everyone from corporate executives and decision makers to individuals who work for themselves, small and mid-sized businesses to those just starting out. The WebmasterRadio.FM listening audience has a vast appeal to anyone looking to learn industry-specific information from the most successful marketers and technology experts in the world. These Internet "influencers" create, learn and listen in a true community destination.
New and archived online business radio shows are now available in podcast format on WebmasterRadio.FM's re-designed Web site. To tune into WebmasterRadio.FM's live content, or to check out the show lineup, please visit http://www.webmasterradio.fm.
Media Contact:
Brandy Shapiro-Babin
954-309-5578
# # #