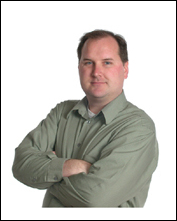 Why create mediocrity when you can copy genius?
Cottage Grove, MN (PRWEB) September 24, 2005
The recent buzz surrounding Armand Morin's Big Seminar 6 has every aspiring millionaire running for one of the few remaining seats.
Last count had 213 of 400 seats, left, and 187 were sold before the event even was announced!
See http://www.bigseminaraudio.com for more info.
From coast to coast, you'll hear people talking about the Big Seminar and how it's 100% satisfaction guarantee is proven again and again to be far more effective than any other method for generating success. No one, in 3 years, has ever asked for a refund at the BigSeminar event.
One doesn't have to be clever, or creative, or wealthy, or have a super-hot breakthrough product, or have ANY product for that matter to become filthy rich... one simply needs to imitate just one proven system that already works, and put it into action. That's it. Dead simple.
Find someone who is successful, and simply do what they do.
Just do it. It really is that simple.
As the saying goes, "Why create mediocrity when you can copy genius?"
This is exactly how the vast majority of all the past attendees, who are Armand's super wealthy marketing friends, made their fortunes (and how Jeff made his)... simply imitated systems that are already proven to work. And that's what Armand keeps doing again, and again, and again.
One look at the line up of speakers is enough to see what the buzz is all about… names like Armand Morin, Joe Polish, Michael Fortin, Alex Mandossian, Stephen Pierce, and many others will be there revealing their closely guarded secrets about how they generate Millions in profits in their business online and off.
This year's BigSeminar will be held in Los Angeles, CA, at the LAX Hilton on November 6, 7, and 8, 2005. This is scheduled to be the largest Big Seminar event in history.
Online registrations can be completed at http://www.bigseminaraudio.com for a modest fee.
According to Jeff Mills, who makes a six figure income on the internet partly because information gathered from one of Armand Morin's Big Seminar, "any one interested in attending the Los Angeles Seminar can do so with potentially no cost to them at all, not one red cent."
Jeff Mills was one of the top 3 affiliates at the last Atlanta Seminar, because he used Armand's lucrative affiliate program to generate $1,000 per sale.
When asked, "What is the biggest benefit of attending this year's Big Seminar?" Jeff responded with, "No more losing money on the Internet. For example, people will walk away with a plan and a solid strategy to study a niche, build a niche site, market to the niche and earn money all day long from a website in as little as two hours from one of the speakers in the event. The benefits to attending this event are numerous."
Jeff Mills has experienced such phenomenal success with the "high-powered" techniques taught at the BigSeminar, he has decided to "give away the farm" just to get people to sign up and meet him at this year's BigSeminar. Jeff promises it to be life changing to members who see the benefits in joining him in his Mastermind Lab and Breakfast Club Meetings during the event.
Jeff has set up a link for people who wish to sign up for the Big Seminar as well as receive a small fortune in bonus gifts. Do you know anyone who would like to join with Jeff's team, so they can get the best benefits out of their experience in Atlanta?
The bonus gifts that Jeff is giving away for free include a Coastal Vacations Club Membership valued at over $15,000, fourteen hard-core hours of invaluable Internet marketing wisdom from the World's top marketers valued at $7,000.00 and a pile of other impressive gifts. These gems can be viewed and claimed by clicking through Jeff's Seminar link, found at – http://www.bigseminar.whoisjeffmills.com.
Internet Marketer, William Salls said of Jeff Mills' Seminar offer, "The truth be known, anyone signing up for the big Seminar through Jeff Mills' link will have the opportunity to immediately make a pile of money… I'm talking about many thousands of dollars.
Hey, attendees can get their seat at the Seminar for free...plus a big profit. How can you beat that?"
Seating is extremely limited and will sell out by the end of October, by all modest predictions. 6-10 seats are being sold per day. Armand Morin predicts this will be the fastest sell out of all the previous Big Seminars.
For more information on Jeff Mills and Armand Morin's Big Seminar, go to: http://www.bigseminar.whoisjeffmills.com or http://www.bigseminaraudio.com.
###