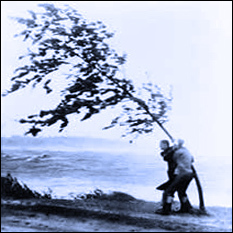 Annandale, VA (PRWEB) September 24, 2005
SafetyIssues.com presents 10 outstanding bulletins with practical life-saving health and safety advice about what to do before, during and after a hurricane. The bulletins spell out safety issues related to Hurricane Katrina, Hurricane Ophelia and Hurricane Rita.
SafetyIssues.com has assembled 10 sets of safety tips issued by selected sources in the past 30 days. These tips cover a broad range of safety and health issues, and require frequent repetition throughout every hurricane season. SafetyIssues.com commends the sources of these safety guides for their practical advice and timely delivery to the public, and presents them as models for the news media and community organizations.
1. Managing Traumatic Stress: Hurricane Katrina and Children
2. Hurricane safety tips for everyone
3. Storm safety tips urged for residents
4. Survival Tips After Hurricane Rita Strikes
5. Health Advisory: Exposed Drugs
6. Flooding Safety Tips
7. Health tips during recovery and cleanup
8. Food safety tips after Hurricane Katrina
9. Post-hurricane safety tips
10. Wireless Phone Safety Tips
To browse the safety tips, visit
http://www.safetyissues.org/katrina/tips.htm
SafetyIssues.com (http://www.safetyissues.com) promotes more frequent just-in-time delivery of practical safety information, customized for every possible audience. The company also invites organizations with safety solutions to take center stage in the aftermath of Hurricane Katrina so that the public can more effectively participate in the recovery process and create a culture of safety.
Visit our hurricane safety portals:
Organizations interested in participating in SafetyIssues.com's media research and development program may contact John Simmons, Chief Technology Officer, directly at 703-992-6689.
###