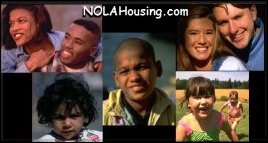 San Diego, CA (PRWEB) September 25, 2005
On September 22, 2005 Dana Wales (a Team NOLA Volunteer) was creeping through Humble, Texas at a speed of no more than 4 miles per hour. She was in a caravan transporting 19 Katrina evacuees that had also become Hurricane Rita evacuees, to Nacogdoches, Texas, from Houston, Texas.
Dana and her crew left Houston at around 4 a.m. Thursday and at around 3:30 p.m. they were only in Humble. On Hwy 59 in Humble, near the Kingwood exit, two white vans full of disabled children were stopped in the middle of the road. Cars were driving around them as if they were piles of road kill. The vans had stopped suddenly because one of the disabled children (a 16 year old boy) had stopped breathing.
The caretakers were performing CPR, but received no help from the other drivers. Unfortunately the cell phone connection was not a viable resource although they went to great effort to continue to call. Meanwhile on the southbound lanes, emergency vehicles and police cars sped down the road at too fast a speed to flag down.
After 30 minutes, Team NOLA Volunteer Dana reached the scene, and pulled over to help. She took down the license plate and called our Team NOLA Volunteer, Bobi McBratney, in California.
Bobi took the information and called her 911 in California. They immediately patched her through to the Humble Police Department. The operator told Bobi that they had just received another call and were going to dispatch help via the Houston 911 emergency services.
The incident began 45 minutes before the first 911 call was received. Who knows how long it took help to arrive? Who knows if anyone even cares about this young person's death? Who knows if anyone out there reading this will do anything to be sure the child's death doesn't go unnoticed?
This death of this disabled child was a result of the inability of our Government to get organized in times of crisis!
No one should have to sit in traffic for 12 hours to evacuate a city. Who can afford to run an air conditioner for that long? With gas as scarce as it is now on the highways of Texas, running the air conditioning in a vehicle is as dangerous as not running it at all.
We all know a car air conditioner consumes gas, so sitting in traffic for 12 hours would require using up all of the fuel on air conditioning, or saving gas for driving out of the impending hurricane area.
We do not know if this child died of heatstroke or other causes. We do know that his death could very well have been prevented had our official government emergency plans been reasonable or well-thought out.
Where is the organization?
Where is the money for prevention of mass panic and chaos?
Where are the reinforcements to help all of these travelers with their evacuation?
Aside from the continuing effort to house the millions of displaced Americans, we kindly ask that you please do not let this issue die with a young disabled man! We know of him and hope to create his legacy. How many more like him were out there and now have no voice?
Why We Are Here:
Soon after Hurricane Katrina hit the Gulf States, many of us here at Team NOLA (http://www.nolahousing.com), offered up our own personal homes at the http://www.NOLA.com housing forum to Katrina survivors. In scanning the 1000+ offers of free housing on the website, we realized that there was a need to help organize and capture the information there. One team member created the http://www.RegisterYourHouse.com, http://www.OperationKatrinaNorthEast.com and http://www.HurricaneHostFamilies.com websites that have, now morphed into the current site, http://www.nolaHousing.com .
Thus began the initiative to take the posts, put them into Excel spreadsheets and ultimately turn them into a searchable site now being hosted on http://katrina.webtrix.net. We now refer to ourselves as Team NOLA
At this point we are cross exchanging information with "like kind" sites across the country, local efforts, helping and organizing not only web volunteers but also volunteers working in the affected areas to place evacuees in private housing versus staying in shelters and tent cities.
Since Hurricane Katrina hit, we have been helping to match up evacuees directly with host families offering free housing, free shared housing, assisted non-shared housing and matching families who wish to offer direct donations, gift cards for gas, supplies, etc to those host families to defray the cost of taking an fellow American in until they can decide what their long term housing plans will be.
We are undertaking whatever tasks are sent our way to ensure that every one of the 1,000,000 displaced Americans have acceptable private housing to live in.
Who we are:
Just a bunch of Americans, concerned citizens and business owners who saw a need to react faster than our government has been to the housing situation.
We are not here for personal recognition, gain or monetary donation. We are acting immediately to help, instead of waiting to decide how we can help.
Thanks to our volunteers who have stepped up to help handle phones, research the internet for updated news and information, help us compile updated information and resources to everyone affected by the natural disasters over the past month.
God Bless Americans!
Team NOLA at http://www.nolahousing.com and http://www.katrina.webtrix.net
###