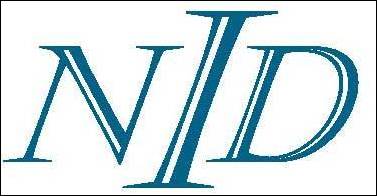 Employers suffer whenever employees take a 'do-it-yourself' approach to an identity theft
(PRWEB) September 27, 2005
National I.D. Defense recognizes the growing threat of identity theft and now provides a solution for businesses trying to protect their employees.
"The Federal Trade Commission estimates 27 million people have been affected by identity theft in the last five years," says Rich Paredes, V.P. of National I.D. Defense. "Ten million people were affected in 2004, which is an 80 percent increase over the previous year."
National I.D. Defense offers identity security through employee benefit programs on voluntary or involuntary bases. As the cost of employee benefits continues to rise or even become unaffordable, identity theft protection would enhance existing benefit programs or be used to fill the void, thus providing value, employee loyalty and goodwill.
According to the Federal Trade Commission, the average out-of-pocket expense for individuals resolving an identity theft on their own is $1,500 and 175 hours of labor, and the process can take up to six months. The addition of an identity protection program could curb costs for employees and benefit employers as well. The impact on reputation, brand image, and staff morale can also be more important than financial loss.
"Employers suffer whenever employees take a 'do-it-yourself' approach to an identity theft," says Paredes. "Workplace disruptions and productivity loss increases, which affects a business' bottom line."
Unlike most other identity theft protection programs available to the general public, National I.D. Defense provides more than credit monitoring. Victims can access a team of licensed identity theft restoration investigators who complete most of the difficult paperwork and leg-work necessary to expunge fraudulent activity and restore the victim's name and credit.
National I.D. Defense's ID TheftSmart® program offers these benefits:
$25,000 identity theft insurance with no deductible. The coverage will reimburse for most of the expenses victims incur while working to clear their names. This can includes loss of wages and legal fees.
Continuous credit monitoring from a major credit repository to catch potential theft early.
Enhanced Fraud Restoration Services when identities are stolen. Licensed investigators will work directly with the victim.
Proactive Non-Credit Restoration Searches to more thoroughly assess the extent of the damage. Only a fraction of identity theft crimes are credit related.
A complimentary credit report and personal credit score and analysis. Get immediate feedback on your credit history to discover if identity theft has already occurred.
According to the Federal Trade Commission's identity theft group some 50 million consumer records were put at risk by reported "business records theft" this year.
"Identity theft is the fastest-growing white collar crime in America," says Paredes. "Data breaches have occurred within organizations across the country, and it seems the number and frequency of data breaches is increasing. Almost every day, the media reports another company whose customer or employee information has been compromised."
National I.D. Defense offers services which address these large and previously unmet needs for victims of identity theft, including businesses, institutions, unions and individuals. The service is only available in the United States. For more information, visit http://www.nid-defense.com. Business representatives can call 1-800-210-1719 to request an employer/member information packet. Individuals can call 1-800-637-8318, please reference code 222/HS6PGHS6.
# # #